Dates

Jun 22, 1943 Sep 19, 2022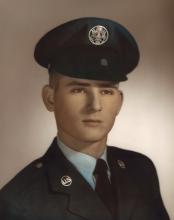 Gary was on his way home from his 9th Three Flags Classic Labor Day run from Mexico to Canada, an event sponsored by Southern California Motorcycle Association, when on the return trip, he became ill in Missoula, Montana and was hospitalized at St. Patrick's Hospital for a week. He unexpectedly passed away on September 19, 2022 at the age of 79 79.

Viewing will be from 10:00 AM - 8:00 PM on Monday, September 27, 2022 at Robert Massie Riverside Chapel with family receiving friends from 5:30 PM - 8:00 PM. Funeral Services will be at 2:00 PM Tuesday, September 28, 2022 at Robert Massie Riverside Chapel with his longtime friend, Bro. Earnest J. Brown of McAlester, Oklahoma, officiating. Burial will be in Harriet Community Cemetery immediately following the service under the direction of Robert Massie Funeral Home.

Gary was born on June 22, 1943, in Hemet, California to the late J.D. and Ethel Marie (Coleman) Duncan Leathers. He and his family relocated to Adair, Oklahoma where Gary attended Bittercreek Elementary and graduated from Adair HS in 1961. He enlisted in the USAF where he proudly served 8 years. He was in AF training in Wichita Falls at Sheppard AFB. Persuaded by a buddy, he went to Denton "where the girls were". There it all started when he met the love of his life, Joyce Wilson. He was then transferred to Waco and stationed at John Connolly AFB as a flight line mechanic. Gary and Joyce were married in 1963 at the Little Chapel in the Woods on the TWU campus in Denton.

Next came Denver in 1965 where he trained at Lowery AFB as an electronics technician and then received an assignment to McClellan AFB in Sacramento, California, where son David was born in 1968. The family returned to Adair, OK where he worked for GRDA in power distribution as a relay technician until he began work for ARAMCO in 1981 and spent the next 7 years in power distribution in Saudi Arabia.

Gary and Joyce left Arabia and settled for 2 years in Las Vegas. The next move was to San Angelo in 1991, where they have remained. Joyce was employed at Shannon and Baptist until her retirement. Gary was a Motorcycle Safety Foundation instructor and started a business with Linda Ashton to provide motorcycle safety training for the public but primarily for GAFB airmen.

He was passionate about motorcycles, his 12-string guitar playing and family music sessions, Willie Nelson and his music and John Wayne. He enjoyed solitude and this is where he was most at peace.

He is survived by his wife of 59 years, Joyce; a son, David of the Harriet community; his sister, Joyce Koscheski and husband Al of Arlington; niece, Connie Kramer and husband Kevin of Montgomery; nephew, Michael Koscheski and wife Jo Lisa of Shaw AFB in South Carolina; cousins, Jean and Danny Duck of Arkansas; and special family friend, Margaret Schiffner of Fort Worth.

Special thanks go to the East Missoula Volunteer Fire Department for their quick response and to the staff and physicians at St. Patrick's Hospital in Missoula, Montana.
Write Your Tribute