Dates

Feb 22, 1945 Aug 13, 2022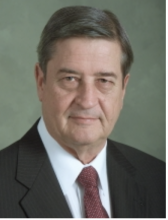 Wayne Pope of San Angelo passed away peacefully on Saturday, August 13th, 2022. W
Wayne was born in Menard, Texas on February 22nd, 1945, to Findel and Vida Pope. He graduated from Menard High School in 1963. It was there that he met his high school sweetheart, Rhonda Smith. Wayne was an incredible athlete and excelled at all sports including basketball, track, and football. Wayne received a full football scholarship to Texas Tech University, where he earned a Bachelor of Arts in Accounting. 

After graduating from Texas Tech, Wayne served in the United States Army. On June 27th, 1970, after returning from service, he married Rhonda, the love of his life for 52 years. He and Rhonda then moved to Lubbock, Texas and lived there for almost a decade. 

For the next 42 years, Wayne and Rhonda lived in San Angelo, Texas. They had three children, a son, Kris, and two daughters, Kara and Kalis. Wayne was truly dedicated to his family and very involved in his children's lives. He was a wonderful Dad, a true coach, and a gifted mentor. He was always supportive of his children's scholastic and athletic endeavors and never missed watching a game, meet or match. He treasured coaching youth teams and cheering everyone on in later years at Central High School. He did all of this with so much love. 

For over fifty years, Wayne ran a successful accounting business and was very passionate about taking care of his clients and their families. He was a brilliant mind and a thoughtful financial coach; he impacted many with his clever ideas and vast knowledge. Wayne loved his work and was an incredibly hard worker, up until the very end. 

Wayne was a loving husband and father, a loyal and trustworthy friend, and an extremely kind and generous man. He was truly one of 'The Greats' who was loved by many and will be terribly missed by all. 

Wayne was preceded in death by his parents, Findel and Vida Pope. Wayne is survived by his wife Rhonda Pope of San Angelo; his daughter Kara Pope of San Antonio; his daughter, Kalis Pope and husband Owen of Ireland; his son, Kris Pope and wife Alison of Austin; and his grandchildren, Lucas, Evan, Leo, and Ivy. 

The viewing will be held on Thursday, August 18th from 10:00AM-7:00PM at Harper Funeral Home in San Angelo, Texas. The funeral service will be held at the same location on Friday, August 19th at 11:30AM followed by a private family burial at Fairmont Cemetery, also in San Angelo. 

In lieu of flowers, memorial contributions may be made to the charity of choice or to the F. Wayne Pope Endowment in Accounting at Angelo State University, which has been set up by his loyal and very generous friends. 

F. Wayne Pope Endowment in Accounting 
ASU Station #11023, San Angelo, TX 76909 
Questions to 325-942-2116 or [email protected] 
Viewing
Thursday, August 18, 2022
10:00AM - 7:00PM
Harper Funeral Home 
2606 Southland Boulevard 
San Angelo, TX 76904
Funeral Service
Friday, August 19, 2022
11:30AM
Harper Funeral Home 
2606 Southland Boulevard 
San Angelo, TX 76904
Write Your Tribute