Dates

Jan 30, 1949 Aug 11, 2022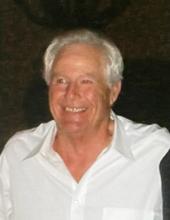 Walter Edward "Tooter" Brooks III, 76, formerly of Mertzon, passed away Thursday, August 11, 2022 in San Angelo.
No services have been scheduled at this time. Arrangements are under the direction of Robert Massie Funeral Home.
Tooter was born on January 30, 1946 to Delpha Lee and Walter Edward Brooks Jr. in San Angelo, Tx. He grew up in Mertzon with his Brother H.L. Brooks and Sister Billie Masters. Billie sadly passed away the day after Tooter on August 12, 2022.  Tooter was a landman most of his life.
Tooter is survived by two sons, Quatro Brooks and wife Kimberly and Gann Brooks and wife Robin; Brother, H.L. Brooks and wife Gina; six Grandchildren; one Great Grandchild; along with many Nephews, Nieces and Cousins.
Write Your Tribute