Dates

May 15, 1965 Aug 08, 2022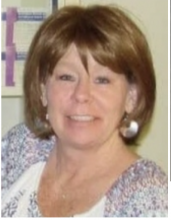 Jucindia (Cindi) Lee Crawford, 57, of San Angelo, Texas, passed away peacefully at her home on Monday, August 8, 2022. 
She was born on May 15, 1965, in Sterling City, Texas, to James "Tommy" Arp and Mary Ann (Parker) Arp. Oldest of the siblings, she loved Tom, Angie, and Jeff tremendously. 

She is Survived by Her children, Joaquin "Jay" Chavez, Jessica (Kyle) Posey, and Jeffrey "Ryan" Chavez. Granddaughter Jossalyn Posey, who was the light of her life. Siblings Angie Willis, Tom Arp, and Jeff and Tammy Arp. Nephews Jace (Laura) Willis, Shane Willis, Shelton Willis, Garrett Arp, Aaron Brown. Nieces Brittany (Sam) Bravo, Amanda Arp, Haley (Chris) Woodcock. Great nephews Jackson Bravo, Silas Bravo, Lane Willis, Charles Woodcock and Cal Woodcock. Great Nieces Audrey Willis, Maggie Bravo, Ada Arp Taylor and River Woodcock. 

She is preceded in death by her parents, who were there to help welcome her into Heaven's gates. 
Memorial services will be held August 14, 2022, at 2 p.m. at Harper Funeral Home. 

In Lieu of flowers, donations can be made to the Salvation Army of San Angelo or Children's Hope in San Angelo. 

While we are saddened by our loss, we take comfort in knowing that she is in Heaven. 

Family and friends may share condolences and sign the online register book at 
www.harper-funeralhome.com.
Memorial Service
Sunday, August 14, 2022
2:00PM
Harper Funeral Home 
2606 Southland Boulevard 
San Angelo, TX 76904
Write Your Tribute