Dates

Nov 16, 1938 Aug 02, 2022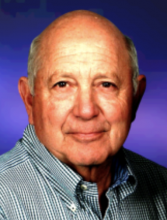 Willam (Bill) Arthur Palowski was born to Alfons and Bernice Palowski on November 16, 1938 in San Angelo, Texas. He went to be with the Lord on August 2, 2022. 

He married Loretta Morris in 1960. Together they raised two children: Pamela Renee Reinke and Phillip Brent Palowski. 

Bill was a lifelong resident of San Angelo, attending San Angelo public school and graduating from San Angelo High School in 1956. He served in the Texas National Guard, stationed in Fort Polk, LA. Bill served his country with the 49th Armored Division during the Berlin Crisis of 1961. Following in his dad's footsteps in woodworking, he joined Terrill Manufacturing, his career spanning for over 42 years.
Never letting his woodworking skills get dusty, he had a passion for making furniture, pens, and other novelties out of deer antlers that he had collected over the years. Turning mesquite limbs into works of art, which included crosses of many shapes and sizes. He held a passion for fishing and hunting, teaching his children and grandchildren the joy and respect for the sport. He was involved in scouting for several years, seeing his son become an Eagle Scout. He was a scoutmaster for Troop 1 where he enjoyed camping and teaching the scouts life skills, sharing stories around the campfire and making s'mores was always an enjoyable adventure with Bill. He was a kind and passionate man to all.  

Bill is survived by his wife Loretta Palowski, son Brent Palowski (Richard Gonzalez), grandchildren Emmitt Reinke and Emily Bohac, and great-grandchildren. He was preceded in death by his parents Alfons and Bernice and his daughter Renee. 

The family would like to express their deepest gratitude to Sagecrest for the loving care, concern, and attention they all provided for Bill. 

A visitation will be held on Monday, August 8, 2022, from 5:00-7:00pm at Harper Funeral Home. The funeral service will be held on Tuesday, August 9, 2022, at 10:00am at Harper Funeral Home with a private family graveside service following. 
Visitation
Monday, August 08, 2022
5:00PM - 7:00PM
Harper Funeral Home 
2606 Southland Boulevard 
San Angelo, TX 76904
Funeral Service
Tuesday, August 09, 2022
10:00AM
Harper Funeral Home 
2606 Southland Boulevard 
San Angelo, TX 76904
Write Your Tribute