Dates

Oct 04, 1970 May 15, 2022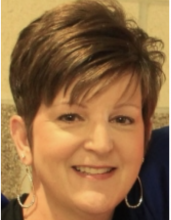 Amy Landon, age 51, passed away unexpectedly on Sunday, May 15, 2022.  Amy was born October 4, 1970 in Corpus Christi, Texas to Dr. Robert (Bob) and Janye Barnes.  Amy grew up in San Angelo and graduated in 1988 from Central High School.  After attending Western Texas College, she spent the next years as a Nail Technician in Big Spring, Texas and San Angelo.  She was voted Favorite Nail Tech by the San Angelo Standard Times multiple years running.  Her next career path was as a Manager of apartment complexes, including College Hills West Apartment Homes and Plaza Square Apartments.  She became a treasured member of the West Texas Fire & Industrial Supply team in 2015, where she was Service Manager until her death.  Everyone she worked with became a precious member of her family and she was loved by them just as much.  
Amy married Clint Landon on July 25, 1998 and throughout their marriage, they experienced many adventures traveling across the United States, Africa and South America.  Her favorite adventure, though, was as Aunt to Chris, Amy, Annalynn, Amanda, Bobby, Sara, Erick, Joshua, Corbin and Macy Jo and to many other children of her friends through the years. 
Amy was preceded in death by her mother in September of 2021, her maternal and paternal grandparents, her grandmother-in-law and a host of friends, relatives, and furry friends who warmly welcomed her to Heaven on Sunday morning.  Those left to miss her on earth include her husband, Clint Landon; her father, Robert (Bob) Barnes; her sister, Lisa Barnes Hirschfeld and her husband, Kendall; her in-laws whom she loves dearly:  Clay & Cathy Landon, Charlie Landon, Mickey Thompson, Kelli & Greg Rowe, Cody & Teal Landon, Kara Landon & Sergio Rico.  And her precious nieces and nephews:  Chris Hirschfeld & Fiancé, Bonnie Siess,  Annalynn Pitzer, Amy & Micah Davidson, Amanda Hirschfeld, Bobby Hirschfeld, Sara Winkley, Erick Rowe, Joshua Vasquez, Corbin Landon and Macy Jo Landon.  Her Barclay, Hargrove and Wills extended families celebrate her home-going as well.  Her pup-peronis, Miya & Mona, say that this season without their mama is going to be "Ruff!"
A Celebration of Life will be held on Thursday, May 19 at 10am in the Sanctuary at First United Methodist Church, 37 E. Beauregard, San Angelo, Texas.  The family will receive friends in Celebration Hall immediately following the service.  The family respectfully requests those in attendance to wear masks due to immune-compromised family members. 
In lieu of flowers, donations may be made in memory of Amy to West Texas Boys Ranch, 10223 Boys Ranch Road, San Angelo, Texas 76904 or www.wtbr.org/donate. Remembrances, photos and condolences may be directed to [email protected].
Celebration Of Life
Thursday, May 19, 2022
10:00AM
First United Methodist Church 
37 E. Beauregard Ave. 
San Angelo, TX 76903
Write Your Tribute