Dates

Jun 19, 1945 May 07, 2022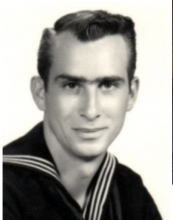 Dennis R. Unger, 76, of San Angelo, passed away May 7, 2022, at the age of 76. He was born in San Francisco, CA on June 19, 1945, to Melvin and Jearldean Walker. The Walker's had two children, Dennis Roy and Larry Arthur. Jearldean moved back to San Angelo after a few years. She and Melvin divorced, and she raised the boys along with the help of family. Later she met John H. Unger and they married. Together they had one son, John David Unger.
Dennis enjoyed fishing and boy scouts. He won the God and country patch and several others.
In 1963, Dennis enlisted in the Navy and served on the USS Garcia destroyer escort. Not long after he enlisted, his brother Larry also joined him, serving on the USS Gracia. Also aboard was a great friend of his future wife Carol, Anthony Garcia. Dennis came home on leave with Anthony, Dennis told Anthony he liked redheads and Anthony said, "I have a great girl for you". They met in March of 1965 and after one blind date asked Carol to marry him. They married on August 19, 1965. After the wedding Dennis returned to ship and was gone for 1 year.
On occasions Dennis called Carol on ship and they wrote daily to each other. While on the Garcia they asked for volunteers for a special mission and Dennis volunteered. While on the mission, which was classified he sustained a severe head injury and was taken to Philadelphia Naval Hospital. Dennis was not allowed to talk about it. Due to his injury, he was medically discharged. In 1966 Dennis and Carol were blessed with their first child Dennis J. Unger. They tried to live in New Jersey, but the winters were harsh, so they moved to Texas. Dennis worked at Woolworths Tool and Dye Factory. In 1970 our beautiful daughter Carol D Unger was born. He loved his children with all his heart, and they loved him Later in 1970 he joined San Angelo Police Department and moved up in rank from rookie to interim chief. After 33 years he retired. After Carol retired, they traveled up until 5 years ago, when his health was declining.
Dennis was preceded in death by his parents. He is survived by his beloved wife, Carol and his children Dennis J. Unger and Carol D. Unger. He is also survived by five granddaughters; Amber Lynn Unger, Ashley Lynn, Katheryn Lauren Francis, Courtney, and Alyia, two grandsons; Justin Unger and Joshua Teague. Also surviving are four great-grandchildren Chesten (4), Isabella (1 ½), Rayden (8), Ariabella(1). They called him Pappa and loved him dearly.
Dennis and Carol spent many hours with their best friends Marshall and Catherine Bryant on their ranch. They were like brothers and loved each other. They were friends for over 50 years. Dennis and Carol celebrated their 50th wedding anniversary with Marshall and Catherine and renewed their wedding vows together. They shared love, joy, tears, and laughter a forever friendship. Their children Johnny Bryant and Rachael were like our children and ours theirs. Many prayers were shared, and we will all meet again in heaven.
Dennis met his new half-brother Lannie and his beautiful wife Pat, and their sweet daughter Kelley. We spent many hours of fun with them. Dennis and Lannie quickly became brothers and Dennis loved them dearly.
My brother Jack Keightly and my best friend from high school, Sandy Hurley Williams married Jack. Jack and Dennis became fast friends. We spent many hours with them traveling from San Angelo to Lakeland. We took turns spending thanksgivings together.
Dennis will be available for viewing on Friday, May 13, 2022 at Harper funeral Home from 8:00am – 7:00pm. Funeral Service will be held on Saturday, May 14, 2022 at Victory Christian Center at 10:30am.
Write Your Tribute