Dates

Feb 21, 1939 Jan 21, 2022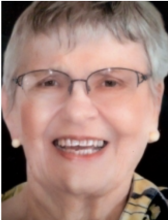 Kathleen Elizabeth Swan Probandt, 82, of San Angelo passed away Friday morning January 21, 2022 in a local care facility. Graveside services will be 3:00 pm Tuesday, January 25, 2022, in Fairmount Cemetery with Esther Berg officiating. 

Kathy was born February 21, 1939, in Bridger, Montana to Roy and Catherine Swan. She married Charles Michael Probandt on November 23, 1957, in Fromberg, Montana. They were married for 45 years. 

Education was very important to Kathy, and as her boys became more independent, she returned to school to fulfill her dream of becoming a teacher. She traveled many miles from the ranch in Sterling County to ASU to accomplish her goal. She became a well-known teacher who was loved by her students. She taught Spanish, English and History at Sterling City, ASU, and Wall, where she was awarded Teacher of the Year. She was passionate about the UIL teams she coached and traveled with them to competitions around the state. Kathy published a book, Beefmaster Story, about the history of the breed that the Probandt family raised. She also wrote a bibliography about WW I aviators and was fortunate enough to be able to travel overseas to interview pilots from that time. 

At home, everyone was welcome around her table, where they enjoyed delicious meals and lively conversations, and sometimes even a tall tale or two. She was a doting grandmother and great grandmother who delighted in taking her grandchildren to movies, plays, and just spending time together. Kathy was an avid reader and enthusiastically passed that love of literature and history along to her family. 

Kathy was preceded in death by her husband Charles on August 12, 2002. Survivors include her two sons Victor Probandt and wife Trish, Ed Probandt and wife Libby, three grandchildren, Trevor and wife Katie, Eric and wife Stephanie, Caitlin Probandt and fiancé Justin Hamilton, four great grandchildren, Rileigh, Tate, Bowen, and Kale, a brother Val Swan, a sister Delores Larsen, and numerous nieces and nephews.  

The family would like to thank all her caregivers over the past years and would especially like to thank Bronte Health and Rehab for their exceptional care. In lieu of flowers the family requests that donations be made to the charity of your choice. 

Family and friends may share condolences and sign the online register book at 
www.harper-funeralhome.com.
Graveside
Tuesday, January 25, 2022
3:00PM
Fairmount Cemetery 
1120 W. Ave. N 
San Angelo, TX 76901
Final Resting Place
Fairmount Cemetery 
1120 W. Ave. N 
San Angelo, TX 76901
Write Your Tribute