Dates

Jun 03, 1957 Sep 07, 2021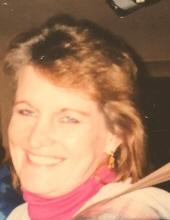 Sherri Lynn (Rachel) Marin was born in Odessa, Texas on June 3, 1957. She was beautiful, strong, spirited, and fearless as she cherised life. Her sould glowed and illuminated the world around her. She filled all of her family and friends with light and laughter. Sherri left peacfully for her heavenly home on September 7, 2021 at the age of 64. She takes her place with her mother Beverly Ann (James) Hight and her father James Elwin Rachel, both of Oklahoma. She reunites with her brother James (Jimmy) E. Rachel of Odessa, Tx. "Blessed are those who mourn, for they will be comforted." (Matthew 5:4) 
Sherri has left many to cherish her memory. Her husband, Jose A. Marin of San Angelo, TX; three sisters, Sandra Baucum of Ranger, TX, Sharon VanEtten of Odessa, TX, Alta Barker of Christoval, TX; Sherri's legacy also continues with her son Michael Palmour of San Angelo, TX and daughter Christi L. (Holley) Hancock of Buda, TX, as well as 9 grandchildren and 4 great grandchildren. 

There will be a memorial service held on Saturday, September 18, 2021 at Harper Funeral Home at 2:00 PM.
Memorial Service
Saturday, September 18, 2021
2:00PM
Harper Funeral Home 
2606 Southland Boulevard 
San Angelo, TX 76904
Write Your Tribute