Dates

Dec 19, 1950 Jul 14, 2021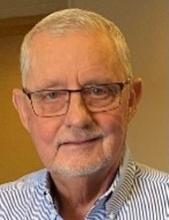 Duane Drew left this earth on Wednesday, July 14th. He was born December 19,1950 in San Antonio TX where he began his love of the history of the Alamo! He graduated from high school in 1969 and began his career with the San Angelo Fire Department in 1971. He retired in 2003 after 32 years of service as a firefighter. He then worked full time at Mr. Boots for five years then in 2008 was asked by the Fire Department to return to serve as their newly created Bunker Gear Technician. He served the department in that capacity for thirteen years retiring in April 2021 with a total of forty-five years of service with the SAFD. 

He is survived by his wife, Carol Drew; son, Jared Drew (Amy) of San Angelo; stepson, Scott Park (Tanya) of Amarillo; stepdaughter, Sarah Haire (Austin) of Lubbock; son-in-law, Kyle Elkins (Cherie) of Austin; sister, Diana Bugg of Corsicana; Uncles Weldon Allen, Bobby Allen & Stacy Allen (Melody) all of San Angelo; Aunt Barbara Euler of Stephenville; six grandchildren Tristen, Charley, Adelai, Declan, Clayton & August; and numerous nieces and nephews. 

He was preceded in death by his parents, Vernon Drew and Pauline Drew; daughter, Anjy Elkins; brother-in-law, David Bugg; Uncles Louis Watson, John Watson and Wilburn Watson; Aunts Kathy Allen and Cecilia Allen. 

A memorial service is scheduled for Saturday, July 17th at 10:30 am at Immanuel Baptist Church, 90 E 14th Street, San Angelo. If unable to attend, the service will be live streamed on ibcfam.org. The Cremation is being performed by Harper's Funeral Home. 

Duane requested in lieu of floral or plant gifts, please send memorial contributions to West Texas Boys Ranch, 10223 Boys Ranch Rd, San Angelo TX 76904, Meals for the Elderly, 310 E 8th St, San Angelo TX 76903 or a charity of your choosing.
Memorial Service
Saturday, July 17, 2021
10:30AM
Immanuel Baptist Church 
90 E. 14th 
San Angelo, TX 76903
Write Your Tribute