Dates

Nov 13, 1942 Jul 13, 2021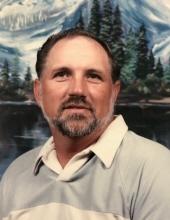 Raymond Everett Walter Jr., also known as "Ray" "Pa Ray" and "Papa Ray", was 78 yrs of age on the day of his passing July 13th, 2021 in San Angelo, TX. 
Ray was born November 13th, 1942 in Gallipolis, Ohio. He graduated from Lakeview High School and went directly into the Army serving four years. After leaving the service, he went to work for Monarch Tile and then Darnell and Dickson Construction, from which he retired in 2014. In his younger years He taught Sunday School and preached on occasion at Full Gospel Assembly. During his free time he was a member of the American Game Breeders Association with his best friend Ken Campbell. He cared deeply for his chickens, his little dog Jojo, and his family. 
He is preceded in death by his parents, Raymond and Mary Walter Sr., his siblings Terry, Will, and Dan Walter, and his sons Tony Price and Billy Walter. 
He is survived by Jan Clements; his siblings (and their spouses), John Walter (Joanne), Bob Walter (Donna), Mary Byerly (Bob), Martha Freeman; children (and their spouses), Judy Steen (Johnny), Jimmy Walter (Tana), Jeff Price, Tracy Price, Teresa Price, Becky Hamlin (Steve), Tammy Gauwain (Terry), Patty Stroud (Chad), and many grandchildren, great grandchildren, nieces and nephews. 
Visitation with family will be from 6:00 P.M. - 8:00 P.M. Thursday, July 15, 2021 at Harper's Funeral Home. The Graveside Service will be held at 10:00 A.M., Friday, July 16, 2021 at Lawnhaven Memorial. 
The family would like to extend a special thanks to all of the doctors and nurses, at Shannon Hospital, that took care of him.
Visitation
Thursday, July 15, 2021
6:00PM - 8:00PM
Harper Funeral Home 
2606 Southland Boulevard 
San Angelo, TX 76904
Graveside
Friday, July 16, 2021
10:00AM
Lawnhaven Memorial Gardens 
4989 FM Highway 1223 
San Angelo, TX 76905
Write Your Tribute