Dates

Dec 12, 1944 Jul 05, 2021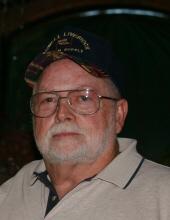 John William Sharp was born on December 12,1944 in Henderson, Nevada to Ethel Irene Cates and Barney Buford Sharp. He was preceded in death by his parents and his half-sister Christine Morrison and husband Jack. 
Mr. Sharp is survived by the mother of his two children, Charlotte Boulden Sharp Farmer, his children, Don Sharp of Robert Lee and Becky Dyches and husband Jay of San Angelo, grandchildren Kayla Matthews and husband Mickey of San Angelo, Ashley Dyches of San Angelo, Coby Dyches and wife Krysten of San Angelo, Starzy Lee and husband Rashad of Katy, Texas, Jonathon Sharp Brits and husband Ruan of Fairfax, Virginia, and Aaron Sharp of San Angelo. His great-grandchildren Joseph Sharp of Ogden, Utah, Kallyn, Stetson, and Tripp Matthews of San Angelo, Jonah and Merrick Brits of Fairfax, Virginia, Hadley Dyches of San Angelo, Texas, Nehemia and Sydah Salazar, and Kaleah and AJ Lee of Katy, Texas. He is also survived by very close cousins, Frances Bratcher and husband Bob of Artesia, New Mexico and Eugene Cates of Roswell New Mexico, as well as brother in law Bill Boulden and wife Sandra of Artesia, New Mexico, sister in law Loretta Hicks of San Angelo, Texas, and sister in law Lauren Barbee & husband John of Grand Junction CO. and many loved nieces and nephews. He is also survived by two very special people who are family, Jimmy Naylor and wife Carol of Artesia, New Mexico. 
John was raised in China Lake Naval Ordinance Station in China Lake, California moving to Artesia, New Mexico between his Sophomore and Junior year of school graduating in 1962 from Artesia High School. In 1961 he met the challenge of his life with Charlotte. They married in the fall of 1962 and again in the fall of 1971. John served in the military just after high school graduation for a short time and in 1964 went to work for Mountain States Telephone as a lineman learning to climb poles and stretch line. He retired as an Engineer from the phone company after 33 years of service. Upon retirement Mr. Sharp lived in Roswell, New Mexico before moving to San Angelo in 2013 to be closer to his children. After moving to San Angelo John and Charlotte found each other again and rekindled a young love that never died. John was an avid fishing and hunting enthusiast, thoroughly enjoyed the outdoors, and going to morning coffee with his buddies.  
A memorial service will be at Harper Funeral Home, San Angelo, Texas on Thursday July 8th, 2021 at 11:00 am with a family visitation immediately following. In lieu of flowers, memorials can be made to St Jude's, Tunnels to Towers or the charity of your choice.
Memorial Service
Thursday, July 08, 2021
11:00AM
Harper Funeral Home 
2606 Southland Boulevard 
San Angelo, TX 76904
Write Your Tribute