Dates

Feb 10, 1960 Jul 02, 2021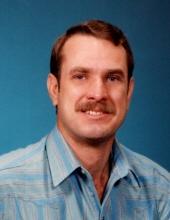 Harold Wallace Pack Jr. passed away peacefully in his home in San Angelo on July 2, 2021 after a courageous battle with cancer. 

Wallace was born February 10, 1960 in Odessa, Texas to Harold and Millie Pack. He graduated from Odessa High School. Wallace was accomplished in many trades. There was hardly a task that he couldn't do well. He spent most of his career working in the oil fields of Texas and New Mexico and later as a professional plumber. 

He loved to be outdoors on the water and adored his bulldogs, Lucy and Misty. 

He is survived by his parents Harold and Millie Pack, daughter Alexandra Pack, brother Jeff Pack and family. Sisters Sharon Dooney and family, and Shirley Griffis and family. 

A graveside service will be held this week for friends and family to remember Wallace at Lawnhaven Memorial Gardens Cemetery on Tuesday July 6, 2021 at 12:00 pm.
Graveside
Tuesday, July 06, 2021
12:00PM
Lawnhaven Memorial Gardens 
4989 FM Highway 1223 
San Angelo, TX 76905
Final Resting Place
Lawnhaven Memorial Gardens 
4989 FM Highway 1223 
San Angelo, TX 76905
Write Your Tribute