Dates

May 21, 1981 Jun 27, 2021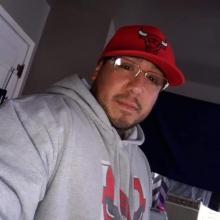 Jason Aaron Garivay, age 41 of San Angelo died on Sunday, June 27, 2021 in San Angelo.

No public viewing is scheduled. A prayer service will be held at 6:00 PM on Monday, July 5th, 2021. The funeral will be on Tuesday, July 6th at 10:00 AM in the Robert Massie Riverside Chapel. Interment will follow at Calvary Catholic Cemetery. Arrangements are by Robert Massie Funeral Home. 

Jason was born on May 21, 1980 in Irving, Texas to his parents, Alfredo M. and Elida Hernandez Garivay Jr. He attended Central High School.

Jason was a hard worker passionate about life and loved spending time camping and fishing. His life revolved around his family, friends and dogs. He enjoyed cooking and was famous for his borracho beans. 

He was preceded in death by his father, Alfredo Garivay Jr; his grandparents, Alfredo and Manuela Garivay Sr.; and Margaret and Chon Hernandez.

Jason is survived by his mother, Elida Garivay; his brothers, Jeffery Jaquez, Alfred Garivay III and his wife Erica, and Alfred Holguin all of San Angelo and by his puppies Lola and Tank. 
Write Your Tribute