Dates

Aug 23, 1952 Jun 23, 2021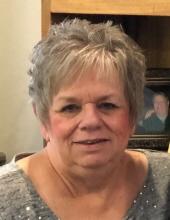 Paula Sue Hardegree was born August 23, 1952, in San Angelo, Texas to Margie Louise Nelson and Paul Harold Nelson. Jesus welcomed her into heaven June 23, 2021, with open arms. 
Paula graduated from Central High School in 1969 where she met and married her high school sweetheart Micheal (Mike) Lynn Hardegree on August 30, 1969. Paula and Mike were blessed with one son, Gary Lynn Hardegree. Paula worked in the family business at Hardegree Lumber Company and Hardegree Machine for many years. She enjoyed being with her loving family. Paula enjoyed entertaining her family and friends. She opened her doors at home often for others to enjoy her delicious cooking. All who knew her would say you would not leave her kitchen hungry. Paula was blessed with the ability to cook and her love for cooking was obvious. She opened Paula Sues Cafe in 2007. Paula Sue enjoyed putting smiles on her customers faces with her delicious recipes. She taught her son, Gary how to make a meal to remember. Gary then followed his Mom's passion for cooking and opened Peppercorn Grill in San Angelo. Paula Sues legacy lives on with the opening of Barnwood BBQ and Catering in Grape Creek. Paula also enjoyed others cooking for her on a cruise. Paula was a travel agent and always ready to set sail on a cruise. 
The most important part of Paula's life was her relationship with Jesus Christ. She was always on a mission to bless you with food and the Holy Spirit. 
Survivors include her husband, Mike, her son, Gary, a sister, Katherine Roberson and a brother, Harold Nelson. 
Visitation with the family is Monday, June 28, 2021, 6:00PM-8:00PM at Harper Funeral Home. 
Funeral Service will be held Tuesday June 29, 2021, 2:00PM at Word of Life Church, 5173 S Bryant Blvd, San Angelo, TX 76904 with Pastor David Smith officiating 
Burial will follow at Belvedere Cemetery 3504 Arden Rd, San Angelo, TX 76901. Arrangements are under the direction of Harper Funeral Home, 2606 Southland Blvd, San Angelo, TX 76904 
Family and friends can share online condolences at www.harper-funeralhome.com.
Visitation
Monday, June 28, 2021
6:00PM - 8:00PM
Harper Funeral Home  
2606 Southland Boulevard 
San Angelo, TX 76904
Funeral Service
Tuesday, June 29, 2021
2:00PM
Word of Life Assembly of God  
5173 S. Bryant Blvd 
San Angelo, TX 76904
Write Your Tribute