Dates

Oct 05, 1930 Jun 16, 2021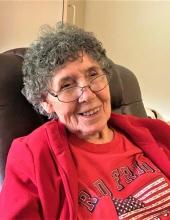 Mary Helen Merrick, 90, of San Angelo, went to be with the Lord on Wednesday, June 16, 2021, in San Angelo, TX. Helen was born in Mitchell County in Texas on October 5, 1930, to Hubert and Jessie Smith Saling. She grew up in Mitchell County and graduated from Lorraine High School. After High School, she went to work for Coahoma State Bank and remained there until her retirement some 25 years later. She married J.D. Fortenberry and they raised two children, Jimmy Dale and Douglas Wade Fortenberry. J.D. and Jimmy Dale preceded her in death. On January 12, 1996, she married Joe D. Merrick and they shared 25 beautiful years together. Helen was a loving wife, mother and grandmother who devoted her life to her family and friends. In her spare time, she loved reading and playing the piano and was an excellent cook. Helen had a very sweet nature that endeared her to everyone who met her, and her smile would light up a room. Her tremendous love for her family and friends will remain in our hearts forever and we will dearly miss her! Helen was preceded in death by her parents, her first husband J.D. and her son Jimmy Dale and her sister Joyce Womack. She is survived by her loving husband, Joe. D. Merrick, of San Angelo; her children, Douglas Wade Fortenberry, of Champion, TX, Jennifer Rule, of San Angelo and Beverly Hughes, of San Antonio, TX; her Grandchildren, Jerrel Sprowl and his wife Beatriz, of Port Richey, FL., and Shana Faudel, of Dallas, TX; her great grandchildren, Ezekiel, Hezekiah and Ezra Sprowl, all of Port Richey, FL; and 2 special nephews, Gary and Trey Womack, both of Midland, TX. The graveside service will be 11:00 A.M., Monday, June 21, 2021, at Mount Olive Cemetery in Big Spring, TX. Helen will be available for viewing at Harper Funeral Home from 12:00 P.M. – 7:00 P.M., Saturday, June 19, 2021, and Sunday, June 20, 2021, from 12:00 P.M. - 7:00 P.M. Memorials may be made to the Alzheimer's Association or a charity of your choice. The family would like to extend their sincerest thanks and appreciation to the staff at West Crest at Baptist Retirement facility for all the loving care they gave Helen. 
Family and friends may share condolences and sign the register book at www.harper-funeralhome.com. 
Viewing
Saturday, June 19, 2021
12:00PM - 7:00PM
Harper Funeral Home  
2606 Southland Boulevard 
San Angelo, TX 76904
Get Directions
Graveside
Monday, June 21, 2021
11:00AM
Mount Olive Cemetery  
TX 350 North 
Big Spring, Texas 79720
Write Your Tribute