Dates

Aug 14, 1944 Jun 09, 2021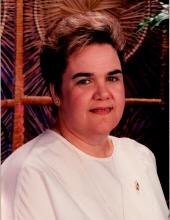 Suzanne Terrell Mitchell of San Angelo, Texas was born August 14, 1944, in Ft. Worth, Texas, to Burl (Tol) and Grace (Chic) Terrell. She grew up in San Angelo, Texas. She graduated from Central High School in 1962 and San Angelo State University (ASU) in 1994. She later met and married the love of her life James (Jim) Lee Mitchell on October 18, 1963. 

Left to cherish Suzanne's memory are her two daughters Tamara Smith and significant other Phil Neiter, Michelle Lay and significant other Kevin Self. 

Suzanne was a grandmother to six; she was NaNa to some and Geema to others. They are Jennifer and Jeremy Fritze, James Smith, K.C. Baker, Kelsi and John Martin. 

Suzanne had six great grandchildren, Jonathan, Aubrey, Ryder, Khloee, Paityn Martin and Kodi Fritze. 

Suzanne was proceeded in death by her husband James Mitchell, her parents Tol and Grace (chic) Terrell, her brother Charles Terrell, Don and Steve Cummins. 

Suzanne had many adventures while being a Air Force wife. She had her first daughter in San Angelo, Texas, she then moved to Germany and had her second daughter. She taught English while living in Taiwan. She also lived in Cheyenne Wyoming. 

Suzanne later had many different careers. She was an LVN, nursing home administrator for many years. She was also a clinical instructor at American Commercial College. 

All of her family will dearly miss her. Her family knows they could never have had a more loving and caring mother, sister, grandmother, and great grandmother. 

A memorial service will be held at 10:00 AM, Saturday, June 26 at Glen Meadows Baptist Church in San Angelo, Texas. 

Her legacy and memory will live on through her family and friends.
Write Your Tribute