Dates

Jun 29, 1941 Jun 09, 2021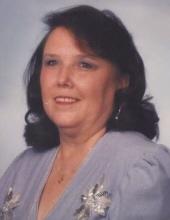 Glenda Clarice Banister, 79, of San Angelo went to be with the Lord on Wednesday, June 9, 2021. Glenda was born on June 29, 1941, in Hillsboro, Texas to Horace and Annie Bell Johnston. She grew up in Albany, Texas and graduated from Albany High School.  
She met and married the love of her life, Steve Short on November 20, 1961. They lived in Sonora, Texas most of their marriage and raised 3 children. She was a loving daughter, sister, wife and mother, but was a Mimi to 4 grandchildren and one great grandson. She fell in love with her grandsons and her great grandson and loved them big. She also had many fur babies that she adored. She loved her dogs and cats dearly. She married Quentin Banister on March 22st, 1982, they were married for 26 years, until his death in October, 2010. 
Glenda worked mainly in bookkeeping and accounting and most recently retired from the Boy Scouts of America. She loved spending time with her family and attending her grandson's football games. She liked to shop and developed a love for reading later in her life. She liked watching movies on Hallmark, and she found great joy from doing something nice for others.  
Glenda attended the Methodist Church most of her life. She knew her home was with Jesus, and that is a comfort to know where she was going. She enjoyed teaching Sunday School and helping with Vacation Bible School during her younger years. She loved children and was a CASA volunteer as well. 
Glenda will be dearly missed. She was preceded in death by her parents Horace and Annie Bell Johnston and her 2 husbands Steve Short and Quentin Banister. She is survived by her 3 children, Jim Short and his wife Tina of Austin Texas, Stephanie Thomas and her husband Terry and Coy Short and his wife Susan all of San Angelo; her 4 grandsons, Don Short, Shaun Short, Clayton Short, and Chett Short; great grandson Bryson Short; her sister Charlotte Taggart and her husband Don of Albany, Texas. Glenda also has nieces and nephews as well and great nieces and nephews that were a big part of her life and she adored. She had a special care giver and a dear friend who helped her. 
The celebration of Glenda's life will be Friday, June 11, 2021, 10 am at Harper Funeral Home, with Pastor Jim Noble officiating. Graveside service will be held at 3pm in Albany, Texas. Pall Bearers will be Don Short, Shaun Short, Clayton Short, Chett Short, Don Taggert and Deryl Shields.
Funeral Service
Friday, June 11, 2021
10:00AM
Harper Funeral Home  
2606 Southland Boulevard 
San Angelo, TX 76904
Graveside
Friday, June 11, 2021
3:00PM
Albany Cemetery  
8603 US-283 
Albany, TX 76430
Write Your Tribute