Dates

Dec 13, 1954 Jun 05, 2021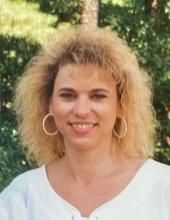 Sara Ann Williams, 66, passed away peacefully on June 5, 2021, after a short battle with lung cancer, at her residence surrounded by family. She was born to Richard and Ina Lee Stone, on December 13, 1954, in Gladewater, TX. 

Sara was a kind and gentle person who loved spending time with family and friends. Her hobbies included playing soccer, boating, camping, cleaning her house, water skiing and numerous other adventures and activities. Sara loved watching her children play sports and attending the various school activities they were involved in. The legacy of Sara's kind spirit, passion for sports, and zest for life will live on through them. She will be missed dearly but never forgotten. 

Survivors include her children, Chad Farrington and wife Myra, Carrie Garza, Breanna Williams, and Kelcie Williams and partner Dawson. Siblings, Richard Stone and wife Doris, Loretta Aaron and husband Larry, Darrell Stone and wife Debbie, and Mike Stone and wife Cindy. Grandchildren, Joe "Chad" Farrington, Destani Farrington, and Emma Grace Garza, along with numerous nieces and nephews. She is preceded in death by her son Eric Farrington, her parents, and her first husband Billy "Joe" Farrington. 

The family would especially like to thank all the people in the community for their constant care and support provided to Sara and Kelcie. 

Graveside services will be held on Saturday, June 12, 2021, 11:00am at the Sherwood Cemetery. Immediately following the services, please join the family at the Mertzon Community Center for a memorial to celebrate Sara's life.
Graveside
Saturday, June 12, 2021
11:00AM
Sherwood Cemetery  
County Road 211 
Sherwood, TX 76941
Write Your Tribute