Dates

Jun 27, 1930 May 25, 2021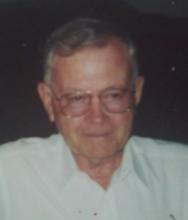 Fayette Claude Tankersley, 90, passed away Tuesday, May 25, 2021, in San Angelo.
Public viewing will be from 9:00 AM until 8:00 PM Monday, May 31, 2021, at Robert Massie Funeral Home. Graveside services will be at 2:00 PM Tuesday, June 1, 2021, at Mertzon Cemetery under the direction of Robert Massie Funeral Home.
Mr. Tankersley was born June 27, 1930 in San Angelo. He was born and raised in Mertzon where he was a 1948 graduate of Mertzon High School. Fayette married Eula Marie Meers on December 21, 1951 in Pampa. Fayette received his BA in Commerce from Texas Christian University in 1959 and was a member of the TCU Alumni Association. Fayette was a veteran of the US Army serving for a 2-year period from 1951 and honorably discharged in 1953. He worked for Texaco Oil and Gas Co., Southland Royalty Oil Co., Texas Crude Oil Co., and Anadarko Petroleum Co. as an accountant. Fayette was a member of the First Christian Church in Mertzon. He loved to go camping, boating, water skiing, dancing, motorcycle riding, and golfing.
Survivors include his wife, Eula Marie Tankersley of the home; two sons, Jim Tankersley of Mertzon, and Bill Tankersley and wife Margie of Justin; a brother, Loye Tankersley and wife Lynn of Mertzon; a sister, Annette Williams and husband Roy of Mertzon; three grandchildren; and five great grandchildren. Fayette was preceded in death by his parents, Claude and Mae Dell Tankersley; and a brother, Jackson Loye "Jackie" Tankersley.
To send flowers to the family or plant a tree in memory of Fayette Claude Tankersley, please visit our floral store.
PUBLIC VIEWING
Monday
May 31, 2021
9:00 AM to 8:00 PM
Robert Massie Funeral Home
402 Rio Concho Dr.
San Angelo, TX 76903
---
GRAVESIDE SERVICE
Tuesday
June 1, 2021
2:00 PM
Mertzon Cemetery
31.2528000, -100.8368988
Mertzon, TX 76941
Write Your Tribute