Dates

Jun 02, 1951 May 22, 2021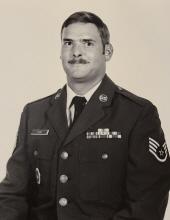 Stephen "Steve" Gregory Ryan, age 69, passed away on May 22, 2021 in San Angelo, TX. He was born on June 2, 1951 in Milwaukee, WI to William J. Ryan and Dorothy Miller Ryan. Services will be held on May 29,2021 at 1:00 PM at Harper Funeral Home. Visitation will be from 11:00 AM to 1:00 PM prior to the service. 
Suvivors include his wife, Sandra Ryan; son, Paul Ryan and wife Margarita; brother, Robert Ryan; grandchildren, Abigail Ryan, Matthew Ryan, Isabella Ryan, as well as numerous nieces and nephews. Preceding him death is his daughter, Sabrina Ryan, and parents. 
Steve served in the United States Air Force and civil service both for over 20 years before retiring. 
Family and friends may share online condolences at www.harper-funeralhome.com. 
Visitation
Saturday, May 29, 2021
11:00AM - 1:00PM
Harper Funeral Home  
2606 Southland Boulevard 
San Angelo, TX 76904
Funeral Service
Saturday, May 29, 2021
1:00PM
Harper Funeral Home  
2606 Southland Boulevard 
San Angelo, TX 76904
Write Your Tribute