Dates

Sep 30, 1934 May 09, 2021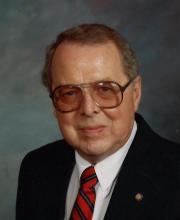 Philip Kennison, 86, passed away Sunday, May 9, 2021, in San Angelo.

Public viewing will be from 9:00 AM until 8:00 PM Thursday, May 13, 2021, at Robert Massie Funeral Home. Celebration of life service will be at 2:00 PM Friday, May 14, 2021, at Robert Massie Riverside Chapel with Megan Beecher-Kennison, officiating.

Mr. Kennison was born September 30, 1934 in Mason City, Iowa to Claude Charles and Margaret Estelle (Vigdahl) Kennison. Philip married Mary Jean Kennison on December 26, 1954 in Floyd County, Iowa. She preceded him in death on February 18, 2013. Mr. Kennison was also preceded in death by his parents; and two brothers, Thomas "Tom" Kennison and Gordon Kennison both of Mason City, Iowa.

Philip served as an Electronic Quality Control Superintendent in the US Air Force retiring on February 1, 1979 as a SMSGT. During his military service he received multiple Commendation medals. Philip also furthered his education while in the Air Force getting his Bachelor and Masters in Arts, History and Psychology. He attended The University of Colorado, The University of Nebraska at Omaha, The University of Maryland, Angelo State University and was a proud member of the Pi Alpha Theta Honor Society for History. Mr. Kennison was also a special Education teacher at San Angelo Central High School for many years. He was proud to serve his country going to assignments in Japan, Turkey, United Kingdom and here at Goodfellow Air Force Base. Philip loved running, cycling, cooking, fishing, building cabinets, spending time with his kids, grandchildren, great grandchildren and traveling.

Survivors include two sons, Barry Kennison, and Jeffrey Kennison and wife Jana all of San Angelo; a grandson, Cody Kennison of San Angelo; a beloved granddaughter, Stepheny Beecher-Kennison who cared for him and his wife for 15 years and wife Megan of San Angelo; three great grandchildren, Jakolby, Zechariah, and Nicholas; a brother, David Kennison of Denver, Colorado; and a sister, Kathy Barker and husband Bob of St. Paul, MN.
PUBLIC VIEWING
Thursday
May 13, 2021
9:00 AM to 8:00 PM
Robert Massie Funeral Home
402 Rio Concho Dr.
San Angelo, TX 76903
---
FUNERAL SERVICE
Friday
May 14, 2021
2:00 PM
Robert Massie Riverside Chapel
402 Rio Concho Dr.
San Angelo, TX 76903
Write Your Tribute