Dates

Mar 12, 1948 May 04, 2021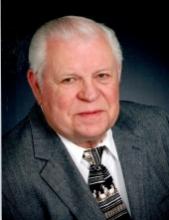 LeeRoy Latimer Marsden, 73, passed away Tuesday, May 4, 2021 after a lengthy illness. LeeRoy was a loving Husband, Father, and Grandfather. He was a great friend to many and a stranger to none. LeeRoy was born March 12, 1948 in Brady, Texas to T.H. and Donna Marsden.  
On November 5, 1966, he married the love of his life, Sharon Barker Marsden. After his marriage, he enlisted in the United States Navy where he was stationed in Pensacola, Florida. Following his service in the Navy, he worked as a butcher for Safeway in both Abilene and San Angelo. He was later presented with the opportunity to drive a freight truck for Merchant Freightliner in San Angelo, El Paso, and Arlington. While in Arlington, LeeRoy entered Dental Lab School, where he went to school during the day, and delivered freight by night. In 1983, LeeRoy opened and operated his dental lab in San Angelo, where he worked until his retirement in 2015. 
LeeRoy was preceded in death by his parents and brother –in- law Joe Dillard. He is survived by his loving wife Sharon, a brother, Thomas Marsden and wife Christine of San Angelo, and a sister, Becky Dillard of San Angelo, three daughters, Missy LaBarge and husband Shane of San Angelo, Amy Sims and husband Shaughn of Ballinger, and Heather Polston and husband Rob of Mt. Vernon, Illinois. He is also survived by his grandsons, Kramer and Keegan LaBarge of San Angelo, Griffin and Drake Sims of Ballinger, and Jared Polston of Mt. Vernon, Illinois, many numerous nieces and nephews. 
LeeRoy was a member of First Christian Church of San Angelo. In his free time, he enjoyed teaching and calling square dancing all over West Texas, hunting and fishing. He especially cherished his time with family and friends at the family farm in Millersview, Texas.
The family will receive friends and family from 2 – 4 PM Friday, May 7, 2021 at Harper Funeral Home. Funeral services with be on Saturday, May 8, 2021 at 10 am at Harper Funeral Home Chapel, with the Rev. TJ Shoop-York officiating. Burial will follow immediately at Lawnhaven Memorial Gardens.  
Pallbearers are Buddy Barker, Chuck Shore, Jim Shore, David Timm, and Zane Cummings. 
The family would like to than Dr. Tye Hughston and the nursing staff at Shannon Medical Center.  
The family requests that memorials be made to the charity of your choice.
Visitation
Friday, May 07, 2021
2:00PM-4:00PM
Harper Funeral Home 
2606 Southland Boulevard 
San Angelo, TX 76904
Funeral Service
Saturday, May 08, 2021
10:00AM
Harper Funeral Home 
2606 Southland Boulevard 
San Angelo, TX 76904
Write Your Tribute