Dates

Nov 29, 1937 May 01, 2021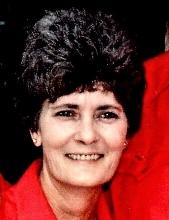 Lily L. "Sid" Tucker passed away peacefully surrounded by her family Saturday morning May 1, 2021 at her home. 
Graveside service will be 2:00 pm, Tuesday, May 4, in Mertzon Cemetery with Russ Frazier officiating. Open viewing will be from 8:00 am to 7:00 pm, Monday, May 3rd at Harper Funeral Home. Sid was born November 29, 1937, in San Saba County, Texas to John and Ethel Taft McNair. She married D.F. Toad Tucker on November 25, 1962. 

Sid was a homemaker but was also involved in the family ranching operations as well as the management of the Sale Barn in Hamilton where she was particularly fond of the sheep and goats. Sid had Cherokee ancestry and was a member of the Texas Cherokee Nation. 
She was preceded in death by her parents, two sisters Ethelene Johnson, and Lola Beth Whitehead, three brothers, Johnny, Marion, and Jack McNair. 
She is survived by her husband of 59 years, D.F. Toad Tucker, two daughters, Donna and Suzanne Tucker, two sons Daniel Clay Tucker, and Johnny Johnson, a brother Bill McNair and a grandson Johnathan F. Pagan. 
In lieu of flowers, memorials can be made to West Texas Boys Ranch.
Write Your Tribute