Dates

Apr 13, 1949 Apr 12, 2021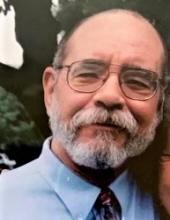 Michael Ray Fergason, 71, of San Angelo passed away Monday, April 12, 2021 in Austin, TX. He was the son of Floyd and Lois Fergason and lived in San Angelo. The family will receive friends for visitation from 5:00 P.M. – 7:00 P.M., Thursday, April 15, 2021 at Harper Funeral Home. The Funeral Service will be 2:00 P.M., Friday, April 16, 2021 at Harper Funeral Home with Mike Bonner officiating. Michael was a loving son and brother who devoted his life to caring for family members in their time of need. He was a very gifted artist in wood working and painting and was also highly skilled on computers. Michael was a man of tremendous faith and used God's strength to serve others and his 9th and Main Church of Christ family. He was preceded in death by his father, Floyd Fergason, his maternal and paternal grandparents, and a niece, Carma Leigh Tippit. Michael is survived by his Mother, Lois Fergason, of San Angelo, his Sister and her Husband, Marilyn and Kenneth Thompson, of Abilene, TX and many other family members. The family would like to thank the EMT workers, the Doctors and Nurses on Shannon South at Shannon Medical Center and St. David's Hospital in Austin, Texas for all their compassionate care. In lieu of flowers, donations may be made to a charity of your choice. 
Family and friends may share condolences and sign the online register book at 
www.harper-funeralhome.com.
Visitation
Thursday, April 15, 2021
5:00PM-7:00PM
Harper Funeral Home 
2606 Southland Boulevard 
San Angelo, TX 76904
Funeral Service
Friday, April 16, 2021
2:00PM
Harper Funeral Home 
2606 Southland Boulevard 
San Angelo, TX 76904
Final Resting Place
Belvedere Memorial Park 
3504 Arden Rd. 
San Angelo, TX 76901
Write Your Tribute