Dates

Jul 08, 1937 Apr 08, 2021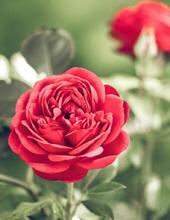 Alice Fay Underwood, 83, passed away Thursday, April 8, 2021, in her home surrounded by family. 
Alice was born on July 8, 1937 in Kingston, Oklahoma to Virgil and Ruby Hampton. Alice grew up in Kingston and graduated from Kingston High School in 1955. Shortly after graduation on July 9, 1955 she married the love of her life Arvil Underwood. The couple moved all around North Texas, New Mexico, and Oklahoma following Arvil's job working in the oil field. In that time Alice and Arvil had three children Terry, Dianna, and LaDonna. Alice loved being a Mom and a Domestic Engineer. Alice was always involved in church and while in San Angelo she was a member of Belmore Baptist Church. In her free time, she would volunteer to help others whether it was just simply checking on others or delivering meals for Meals for the Elderly. 
Alice is preceded by her Parents, Husband, Daughter Terry Webb, and Granddaughter Allison Wright. 
Mrs. Underwood is survived by two Daughters Dianna Wright and husband Mark and their two Children Aaron Wright and wife Kendal, and Deedra Wright; LaDonna and Alan McClain and their five Children Heath Tarpley and his wife Mary Brooke, Erik Tarpley and his wife Lauren, Ashley Hogan and husband Tyler, Madison McClain, Hunter McClain; and thirteen Great Grandchildren. 
In lieu of flowers the family requests be made to St. Judes Childrens Hospital in remembrance of Alice Underwood. 
A Visitation will be held at Harper Funeral Home on Sunday, April 11, 2021 from 2:00 to 4:00 PM. A Graveside Service will be held at Hillside Memorial Gardens Cemetery in Snyder, TX on Monday, April 12 at 11:00 AM.
Visitation
Sunday, April 11, 2021
2:00PM - 4:00AM
Harper Funeral Home
2606 Southland Boulevard 
San Angelo, TX 76904
Graveside
Monday, April 12, 2021
11:00AM
Hillside Memorial Gardens
2834 TX-208 
Snyder, Texas 79549
Final Resting Place
Hillside Memorial Gardens 
2834 TX-208 
Snyder, Texas 79549
Write Your Tribute