Dates

Jan 02, 1960 Apr 06, 2021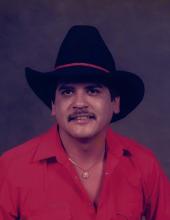 Roné C. Ramirez, Sr., 61, passed away Tuesday, April 6, 2021, in San Angelo.

Public viewing will be from 9:00 AM until 9:00 PM with the family receiving friends from 7:00 PM until 9:00 PM Friday, April 9, 2021, at Robert Massie Funeral Home. Funeral services will be 11:00 AM Saturday, April 10, 2021, at Robert Massie Riverside Chapel with Mr. Gabriel Dye, lay pastor of Alamo Heights Baptist Church in Midland, officiating. Cremation will follow under the direction of Robert Massie Funeral Home.

Mr. Ramirez was born January 2, 1960 to Jesus Ramirez and Anita Camarillo Ramirez in San Angelo. Roné attended San Angelo Lakeview High School and was a 1979 graduate of Connally High School in Waco, where he ran track. He has been a resident of San Angelo since 2019 moving from Midland. Roné was in construction for Meridina Precast Waco for many years. He attended several non-denominational churches. Roné was a very kind person an loving person.

Survivors include his son, Roné Ramirez, Jr. of Cartridge; his two daughters, Andrea Ramirez, and Bianca Ramirez both of Cartridge; eight sisters, Diana Dye, Ida Rey, Thelma Huichapa, Mary Ann Montez, Martha Garcia, Anita Gonzales, Delia Romero, and Gay Donna Ornelas; his best friend of 52 years, James Hill; and many nieces and nephews. Roné was preceded in death by his parents, a sister, Rosie Martinez; a brother Jesse Ramirez; a niece, Rosie "Sandy" Rutledge; and a nephew, Christopher Montez.
To send flowers to the family or plant a tree in memory of Roné C Ramirez, please visit our floral store.
VISITATION
Friday
April 9, 2021
9:00 AM to 9:00 PM
Robert Massie Riverside Chapel
402 Rio Concho Dr.
San Angelo, TX 76903
---
FUNERAL SERVICE
Saturday
April 10, 2021
11:00 AM
Robert Massie Riverside Chapel
402 Rio Concho Dr.
San Angelo, TX 76903
Write Your Tribute