Dates

Mar 16, 1956 Jan 25, 2021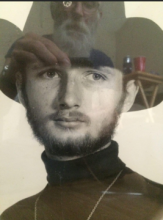 William Ross Howe "Willie" "Bill" , age 64 of San Angelo died January 25, 2021 at his home surrounded by his family.

His family will hold a celebration of his life in the Spring.

Willie was born in Greenville, Mississippi to his parents Ross and Peggy Howe. He served in the US Army. He married Nackey Jay in November 1981. She preceded him in death March 9, 2015.

He loved drives in the country drive with the window rolled down and being outdoors. He had a passion for animals and enjoyed photography. Some of his favorite times were spent outside enjoying the snow fall. He was a creative, fearless and intelligent man. In his younger years he was a volunter fire fighter and toured the US on his motocycle.

He was preceded in death by his wife; his parents and two sisters, Ruby Allen and Lauretta Howe.

Willie was survived by his daughter, Bailey Howe and her husband Marc; his sisters, Sharon Howe, Karen Meeks, Cindy Brown and Pamela Howe; his grandchildren, Christina, Elidavid, Terry and baby on the way; and many nieces nephews and great nieces and nephews.
To send flowers to the family or plant a tree in memory of William Ross Howe, please visit our floral store.
Write Your Tribute