Dates

Oct 19, 1932 Jan 24, 2021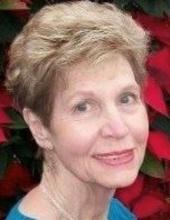 Velda "Deene" Sproul, better known by family as "Bo", 88, died Sunday, January 24th in her home in San Angelo, Texas. She died peacefully in her sleep surrounded by those who loved her most. 
She was born to the late Walter and Leta Smith of Eola, TX in 1932. After graduating from Eola High School, Deene attended Texas Tech University receiving a degree in Nursing.  
Deene was blessed to find love not once, but twice. Following the death of her husband of 55 years, Lt. Col. Harold Strasner, she met and later married CR Sproul of Eldorado, Tx. where she lived her last 8 years to the fullest with a new love and new zest for life.  
During her time with her first husband, Harold, she had a wonderful life as an officer's wife in the Air Force, living in many different areas from Nova Scotia to California, finally landing in San Angelo, Tx. In her 50+ years in San Angelo, she was known to many as a loving nurse and friend. She loved her career and caretaking, spending many years as a pediatric nurse and later working with an internist. After retirement, she never stopped her caretaking, providing love and support to all in her path, including not only her own children, but any person who was in need of extra love and care.  
Her last 8 years with CR were truly some of the happiest of her life. She loved his ranch, where she could enjoy gardening, watching the wildlife around her and stargazing with her love. 
She leaves her spouse, CR Sproul, of Eldorado; her two daughters, Valerie Palmer and her husband Tom; Nancy Stephenson and her husband, Greg; daughter-in-law Nancy Strasner; grandchildren Allie Hausmann and husband Kyle, Sarah Strasner and Ross Strasner; three step-children, Rhonda Bloschock, Mike Sproul and his wife Cherie, and Rene Peckham; five step-grandchildren, and seven great-grandchildren. 
Deene was preceded in death by her first husband, Harold; her son, Josh; her parents Walter and Leta; and her sister, Faye.  
There will be a visitation Tuesday, January 26th, from 5-7 PM at Harper Funeral Home in San Angelo, Tx for those who wish to pay their respects, with a private graveside service Wednesday afternoon. For memorial contributions, the family suggests that donations be made to St. Jude's Children's Hospital, A Voice for All Paws animal rescue organization, or the charity of your choice.
Visitation
Tuesday, January 26, 2021
5:00PM - 7:00PM
Harper Funeral Home
2606 Southland Boulevard 
San Angelo, TX 76904
Write Your Tribute