Dates

Jul 09, 1941 Jan 24, 2021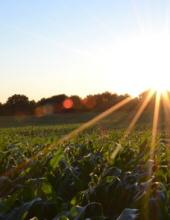 Sammie K. King, 79, passed away Sunday, January 24, 2021. 
K was born in Haskell, Texas on July 9, 1941 to Lillian Booth. K grew up on a family farm with her Grandparents Thomas and Reecie Booth. She moved to Odessa before starting high school. K graduated from Odessa High School where she met the love of her life Taylor King. K and Taylor were married August 10, 1958 in Odessa, TX. K worked for Hirschfield Steel for 20 years before retiring. She loved her family and will be greatly missed. 
Mrs. King is preceded in death by her Husband Taylor King, Mother Lillian Booth, Grandparents Thomas and Reecie Booth, and a Brother Will Morse. 
K is survived by her daughter, Susan Kay Brown and husband John of Sonora and their children Wesley Taylor Brown, Kindra Bounds, Ashley Long, Ashley Garza, M.J. Felan; Son, Robert Steven King and wife Deborah of New Braunfels and their children William Michael King, Ryan King, and Amy Flint; Three special great grandchildren Sergio Garza, Javi Garza, Junior Garza; and one brother Ed Morse of Albertville, Alabama. 
A memorial service will be held at Glen Meadows Church at 2:00 PM, Thursday, January 28, 2021.
Memorial Service
Thursday, January 28, 2021
2:00PM - 3:30PM
Glen Meadows Baptist Church
6002 Knickerbocker Rd. 
San Angelo, TX 6904
Write Your Tribute