Dates

Jan 01, 1947 Jan 21, 2021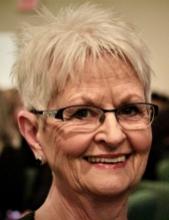 Jean left her temporary home here on Earth for her place in Heaven on January 21, 2021. She was born to Ward Glen and Bobbie Jean Soules in Brownwood, TX, on January 1, 1947. As a child, Jean moved around and lived in many small West Texas towns as her Dad followed the oilfield. The family settled in Odessa, TX, while she was in the third grade. She attended Austin Elementary, Crockett Junior High, and Odessa High School. After graduating, Jean married her high school sweetheart, Larry Dee Gorrell. When Larry went off to war, Jean went to Texas Tech University in Lubbock, TX, and was involved in the Delta Psi Kappa Fraternity and Gamma Phi Beta Sorority.  

After graduating from Tech, Jean taught history, physical education, and was in charge of the ISS classroom. Her career started in Midland (1970-1973) at Eddison Junior High (now Midland Freshman) and picked back up at Sherwood Christian School in Odessa (1977-1980) after having her girls. She and Larry moved to Grapevine for a short while where Jean enjoyed being a stay-at-home mom to their two girls and son. She finished her career at Hood Junior High (now Wilson & Young Medal of Honor Middle School) (1986-2004). Throughout her career, she coached cross country, volleyball, basketball, track, gymnastics, and tennis. After retiring from the school system, Jean worked ten years for Dillard's Department Store in the customer service department.  

Jean was never one to sit idle and let life pass her by. She was active in her churches (Sherwood Baptist and First Baptist in Odessa, Memorial Baptist Church in Grapevine, and Southland Baptist in San Angelo), Sunday schools, and numerous Bible study groups throughout her life. She was also active in tennis and softball leagues, the Girl Scouts, vacation Bible schools, and the school PTA while her children were young. Jean was an avid reader and could write the most beautiful letters. She was also a very creative person. She could paint, sew, cross stitch, needlepoint, cook, decorate cakes, and garden. She loved having coffee with friends at the kitchen table or on the back porch where she could enjoy God's creations. Jean also enjoyed traveling the roads to visit friends, have a girl's weekend, and travel the states with Summer, Jerrod, Rylie, and Abbie. When not traveling, Jean could be found sitting in the stands, or on the sidelines, cheering on her grandkids and their teammates. She was so proud of all her grandkids and the things they accomplished. She was never one to mince words. Jean held everybody to a high standard and would tell you like it was, good or bad. Most importantly, Jean was a Christian. Her faith was strong, and she was a good example of how to love others. We miss you, Mom, but we know that you are healed, and we will see you again one day. 

Jean was proceeded in death by her parents, her husband, Larry D. Gorrell, and her father-in-law, J.D. Gorrell. She is survived by her children, Stacy and Richard Johnson, sons Blake and Kyle; Summer and Jerrod Clements, daughter Rylie; and Benjamin and Kyleigh Gorrell and daughter Rilyn; her brother Sam Soules and wife Brenda; mother-in-law, Mildred Henderson; sister-in-law, Cindy Kelley; nephews Jay Soules (Andi), Mac Soules (Robin), Brad Kelley, and niece Heather Kelley (Monte); and 7 great nieces and nephews. 

A memorial service will be held at Southland Baptist Church in San Angelo, TX, on Friday, January 29, 2021, at 1:00 pm. The service can be viewed via the internet at https://boxcast.tv/view/jean-gorrel… 

In lieu of flowers, please send donations to Cornerstone Christian School of San Angelo, 1502 N. Jefferson St, San Angelo, TX, 76901. All of Jean's school age grandchildren attend Cornerstone Christian School, and she loved that they are growing intellectually and spiritually there. The standards and love shown by this school have impacted so many kids in San Angelo and around the world.
Memorial Service
Friday, January 29, 2021
1:00PM - 2:30PM
Southland Baptist Church
4300 Meadow Creek Trl. 
San Angelo, TX 76904
Write Your Tribute