Dates

Aug 29, 1939 Jan 20, 2021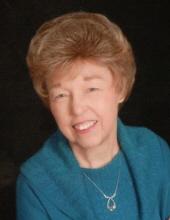 Maidia Ruth Heinatz, 81, of San Angelo, Texas, passed away January 20, 2021. 

She was born on August 29, 1939 in Ennis, Texas, to Thomas Owen Moore and Ruth Lee Moore. 
Maidia was raised in Sanderson Texas graduating from Sanderson High School in 1957. She met the love of her life, Larry Heinatz, at the local Sanderson drug store her senior year where she served him ice cream. They married on March 1, 1958 and celebrated 50 years in 2008 just before his passing. 
Maidia and Larry moved to San Marcos Texas after marrying so Larry could finish his college degree and where Maidia began her college education by attending Southwest Texas State University for 2 years. Their son, Cliff, was born in 1959 and son, Jeff, was born in 1961 while living there. They moved to San Angelo Texas in 1962 so that Larry could begin his career with the State of Texas and Maidia was able to finish her college education at the then Angelo State College, 1963-1967, receiving a Bachelor of Science in Elementary Education and a minor in History. Maidia began her 27 year teaching career with San Angelo Independent School District in 1967 teaching first and second grades at Goliad Elementary and finishing at Holiman Elementary, retiring in 1994. 

After retirement, Maidia was able to pursue her writing and traveling passions. She attended The Institute of Children's Literature from 1994 to 1996 and began writing children's stories. She had three published stories from 1995 to 1996. She was a member of the San Angelo Writer's Club for several years. Maidia also began traveling with her sister Vivian on numerous world-wide cruises including trips to Israel, Europe, the Caribbean, the Mediterranean, Hawaii, and Alaska. 

Maidia was an accomplished artist creating many scenic oil paintings over the years. She was a member of the Greater San Angelo Arts and Crafts Guild and would show her work at the local art shows at the San Angelo Coliseum. Maidia also enjoyed scrapbooking as part of her creative talents. She also relished playing cards and board games with her family and friends where she could play a mean game of Sequence. 

Maidia and Larry joined Hillcrest Baptist Church in San Angelo, Texas, in 1963 where she remained a member until 2015 when she joined Calvary Baptist Church San Angelo. Maidia loved her church family and to sing in the church choir. 

Maidia is survived by her son, Jeffrey Owen Heinatz and wife Dru Heinatz of San Angelo, grandchildren Crystal Jean Heinatz of Austin, Jarrod Lane Heinatz of Austin and Jesseca Elise Heinatz of San Angelo, sister Vivian Lee Wood of San Antonio, sister-in-law and brother-in-law Shirley and Jay Lane of Austin and numerous nieces and nephews. 

Maidia was preceded in death by her parents, Thomas Owen in 1991 and Ruth Lee Moore in 1999, her husband Larry Kinser Heinatz in 2008 and her son Clifton Kinser Heinatz in 2004. 
A visitation will be held on Friday, January 22, 2021 from 2:00-3:30pm at Harper Funeral Home. Funeral services will be held on Saturday, January 23, 2021 at 10:00am at Calvary Baptist Church with burial to follow at Pleasant Valley Cemetery in Marble Falls, Texas. 

The family would like to acknowledge and thank the staff and two special nurses, Tanya and Michelle, at The Crest Memory Care and Assisted Living facility in San Angelo for all their love and support for Maidia over the past three years.  

In lieu of flowers, the family suggests a donation in Maidia's memory be made to either The Crest Memory Care and Assisted Living facility of the Baptist Retirement Community, Hospice of San Angelo, or Calvary Baptist Church San Angelo.
Write Your Tribute