Dates

Jun 25, 1953 Jan 19, 2021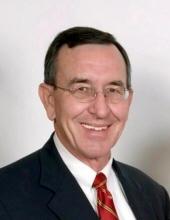 Randall Ross, 67, of San Angelo passed away on Tuesday, January 19, 2021. Randall was born on June 25, 1953 in San Angelo, TX to Bryan Allen Ross and Alice Louise (Cook) Ross. He married Linda Carmack of Childress, Texas in San Angelo on July 18, 1981. Randall attended Hardin-Simmons University and graduated with a Bachelor of Science in Geology. The majority of his career was spent as the District Director of the Texas Railroad Commission. Upon his retirement, he formed Randall Ross Consulting which provided oil and gas consulting services throughout the United States. 
Randall was an active member of Southland Baptist Church where he served as a Deacon, a children's Sunday School teacher for many years and a leader of weekly services at a local nursing home. He also served on multiple administrative committees. He was full of faith and loved others more than he loved himself. 

Randall served in executive positions of the Concho Valley Boy Scout Council where he received the Silver Beaver Award given to volunteer leaders of exceptional character who have provided distinguished service to the Boy Scouts. 

While president of the San Angelo Rotary Club, Randall was honored with the Joe Aycock Life Time Achievement Award and the Rotarian of the Year Award. He also served as the Rotary International Assistant District Governor. Randall served as Vice President of the Concho Valley Home for Girls and the Children's Emergency Shelter. 

One of his passions was supporting the San Angelo Police Department and the Tom Green County Sheriff's Office by serving on the Back the Badge Committee. His contribution helped raise much needed funds for law enforcement. 

Randall had a great love of Texas, especially the Hill Country and West Texas. He loved talking about West Texas and would regale you with one of his many stories about the area. As a child, Randall loved spending summers working at his aunt and uncle's Hill Country ranch. His love of the ranch and his Aunt Cliffa Gene and Uncle Ezra Cook continued throughout his life. Randall and Linda continued visiting the ranch throughout their marriage. He was an active researcher of Texas history with a special focus on West Texas and the Texas Rangers. During his research, Randall compiled a book retelling the tales of his storied family and their part in West Texas history and the Texas Rangers. It will be published posthumously. 

Randall had no biological children but was "Uncle" Randall to hundreds of others. His love for his family was a motivating factor in his life. He developed a close relationship with Linda's father and tirelessly gave his time to help care for him. Randall was greatly admired for his service to others.  
Randall was a beloved uncle to two generations of nieces and nephews and a fun-loving friend to the neighborhood kids. 

Randall was preceded in death by his parents and his father and mother-in-law Sam and Maxie Carmack. He is survived by his wife of 40 years, Linda; siblings Richard Ross and wife Lajuana of Fort Worth, Norman Ross of Fort Worth, and Charlotte Bagh of Dallas. Sister-in-laws Earla Houser and husband Richard Lowe of Burleson, Marsha Farrell and husband Rod of Fort Worth, and Dawna Carmack of San Angelo. Nieces and nephews Clayton Ross of Fort Worth, Shelley Langsdorf and husband Pete of Van Alstyne, Rob Houser and wife Miranda of San Angelo, Chris Farrell and wife Amanda of Bedford, Courtney Black and husband Ben of Frisco, Scott Crawford and wife Heidi of Simpsonville, SC, Katie Morgan and husband Tanner of Mansfield, and Kyle Crawford and wife Kelsey of Allen. He was loved by his great nieces and nephews Emery, Gavin, Ethan, Easton, Haylee, Marshall, Lily, Harper, Holden, and Haven. 

Visitation with family and friends will be held from 5:30-7:00 p.m. on Thursday, January 21, 2021 at Harper's Funeral Home. Celebration of Randall's Life will be held at 2:00 p.m. on Friday, January 22, 2021 at Southland Baptist Church. Burial will be held at 1:00 p.m. on Monday, January 25, 2021 at Lawnhaven Memorial Gardens. 

The family would like to thank the doctors, nurses, and caregivers at Shannon Medical Center for the care and concern they showed Randall. 

Memorials may be made to Southland Baptist Church 4300 Meadow Creek Trail, San Angelo, Tx. 76904, southlandbaptist.org, or Bloys Campmeeting at bloyscampmeeting.org 

Family and friends may share condolences and sign the online 
register book at www.harper-funeralhome.com.
Visitation
Thursday, January 21, 2021
5:30PM - 7:00PM
Harper Funeral Home
2606 Southland Boulevard 
San Angelo, TX 76904
Funeral Service
Friday, January 22, 2021
2:00PM
Southland Baptist Church
4300 Meadow Creek Trl. 
San Angelo, TX 76904
Graveside
Monday, January 25, 2021
1:00PM
Lawnhaven Memorial Gardens
4989 FM Highway 1223 
San Angelo, TX 76905
Final Resting Place
Lawnhaven Memorial Gardens 
4989 FM Highway 1223 
San Angelo, TX 76905
Write Your Tribute