Dates

Jun 20, 1953 Dec 21, 2020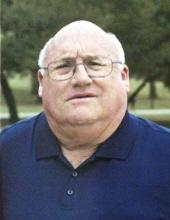 Marvin Dewitt Boyd, of San Angelo, passed away on December 21, 2020 at the age of 67. He was born on June 20, 1953 in Graham, Texas to parents Leonard and Mary Jo (Thompson) Boyd. 

He graduated from Seminole High School in 1972, where he was coached in football and track & field by his father, who was his hero. He attended New Mexico Junior College on a track & field scholarship and then transferred to Angelo State University where he played on the football team. 

He married Mary Ann Economidis on June 9, 1979 in San Angelo, Texas. 

Marvin started his career as a salesman for Angelo Sporting Goods, worked for Athletic Supply for over 30 years, and then worked for Gandy Ink for 9 years. 

Family was always his first love and he cared deeply for his wife, kids, and parents. He supported his kids in all of their activities and never failed to attend an event in which they were participating. He had an immense love for athletics, especially track & field. He was an avid supporter of all local high school and college teams. There were few Fridays and Saturdays in the fall that you would not finhd him at a football or volleyball game and Saturdays in the spring where you would not find him at a track meet, baseball, or softball game. For many years, he started local cross country and outdoor track meets. He looked forward to the state track meet every year, both as a worker and spectator. He was also a passionate Baylor Bear fan, and anyone who met him knew his love for the Bears. 

Marvin never met a stranger and loved talking about family and sports. 

Marvin is survived by his wife Mary Ann of San Angelo, Tx; daughter Melissa Nash and husband Chad of Fort Worth, Tx; son Matthew of Fort Worth, Tx; mother Mary Jo of San Angelo, Tx; sister Carol Kelley and husband William of Pittsburg, Tx; aunt Mary Helen Sanders and husband Don of Benbrook, Tx; aunt Betty West of Sherman, Tx; uncle James Thompson of Decatur, Il; aunt Mildred Baker of Clearwater, Fl; father-in-law Greg Economidis and wife Eddie Mae of San Angelo, Tx; brother-in-law John Economidis and wife Elaine of Flower Mound, Tx; numerous nieces and nephews. He was preceded in death by his father Leonard. 

He attended Paul Ann Church and looked forward to Sunday morning services. In lieu of flowers, the family request that donations be made to the "Believing for More" building fund at Paul Ann Church. 
Donations may be sent to 
2531 Smith Blvd 
San Angelo, Tx. 76905 
or made online at paulann.org. 
Please make sure that you memorandum 
"Believing for More" building fund. 

Because of the many lives he touched, Marvin will be missed by so many family members and special friends. 

Due to current restrictions, a service will not be held at this time. A memorial service will take place in June of 2021.
Write Your Tribute