Dates

Mar 09, 1951 Dec 19, 2020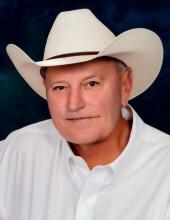 Thomas Dale Strube, 69 years old, of Big Lake, TX passed away on December 19, 2020 with his wife of 40 years by his side. He was born in San Angelo, Texas to Gilbert Joseph Strube and Celestene Mees Strube on March 9, 1951.

Thomas graduated Salutatorian from Wall High School in 1969 and graduated from Angelo State University with a Bachelors of Business Administration in 1973. He married Ruth Ann Janca on December 22, 1980 and they made their home in North Reagan County where he farmed and ranched for over 40 years. He was a Reagan County Commissioner for 32 years and an influential member of the Reagan County 4-H Club. He helped all five of his children learn hard work through raising and showing livestock projects, making wonderful family memories and helping each child become Leaders in their own communities. He was dearly loved by his 4-H and Reagan Co. family and friends.

Thomas was a fighter. He fought through a massive stroke 5 ½ years ago and then was diagnosed with throat cancer a year ago. Fighting cancer is a battle but Dad was stronger than we thought, more resilient than we knew, and with God's help, more courageous than we could ever imagine.

Thomas was a loving and devoted husband, brother, father, father-in-law, uncle, and "Pappy" who left so many memories for his family to hold onto. They are comforted in knowing that he has been reunited with his parents and sister. He will be greatly missed by all. The family would like to give a special thanks to all the staff at the Reagan County Care Center and Hospice of San Angelo for the loving care they provided for our dad.

Thomas was preceded in death by his parents and one sister, Ann Fuchs. Survivors include his loving wife, Ruth Ann, of Big Lake, his sons, Beau Strube and wife Kendra of Andrews, and Cody Strube and wife Cherokee of Iraan; his daughters, April Blouin and husband Jean of Quebec, Canada, Jennifer O'Neill and husband Doug of Pflugerville, and Tara Graves and husband Charles of Big Lake; grandchildren Dylan and Ryan Blouin, Luke, Reed and Lily O'Neill, Skyler and Sarah Strube, Caison, Carter and Tinley Graves, Atlanta, Shiner, Stiles and Brazos Strube; his brothers, Jimmy and Kenny Strube, and sisters, Theresa Eoff, Clair Mikeska and Laura Strube.

Pallbearers are John Hruska, Alan Hohensee, Jim O'Bryan, Philip Bales, Doug O'Neill and Charles Graves. Honorary Pallbearers are Jean Blouin, Larry Isom, Casey Davidson, Rick McPhaul, Jed Hruska, Robert Michalewicz, Tommy Holt and Scott Parker.

Arrangements are being handled through Harper Funeral Home. Rosary will take place on Sunday, December 27, 2020 at Harper Funeral Home at 3:00 pm. Funeral mass will be held on Monday, December 28, 2020 at St. Margaret of Cortona Catholic Church in Big Lake at 11:00 am. Burial will follow at Glenrest Cemetery.
Rosary
Sunday, December 27, 2020
3:00PM
Harper Funeral Home
2606 Southland Boulevard
San Angelo, TX 76904
Funeral Service
Monday, December 28, 2020
11:00AM
St. Margaret of Cortona Catholic Church
107 E. 1st Street
Big Lake, TX 76932
Final Resting Place
Glen Rest Cemetery
E. Lake St.
Big Lake, TX 76932
Write Your Tribute