How This Old Karmann Ghia in San Angelo Symbolized the Bond Between Father and Son
SAN ANGELO, TX — A Volkswagen Karmann Ghia left San Angelo Sunday headed to Waco. The car was the subject of a 20-year restoration project that became what owner Joel Serface said was a symbol of his bonding with his father, Eddie.
Eddie Serface ran the pharmacy at Shannon Medical Center. Like many fathers, he was dedicated to his career and making money to support his family. It was not until Joel was in college that he was able to build a stronger bond with his father.
Eddie decided to go back to school, and, in a twist of roles, dad was couch sharing at Joel's college rental.
"We decided to go do something together," Joel said. They decided to fix up the old family VW as a symbol of their lifelong bond.
The Karman Ghia was a fixture in the family since 1974. Joel's father was a Volkswagen man.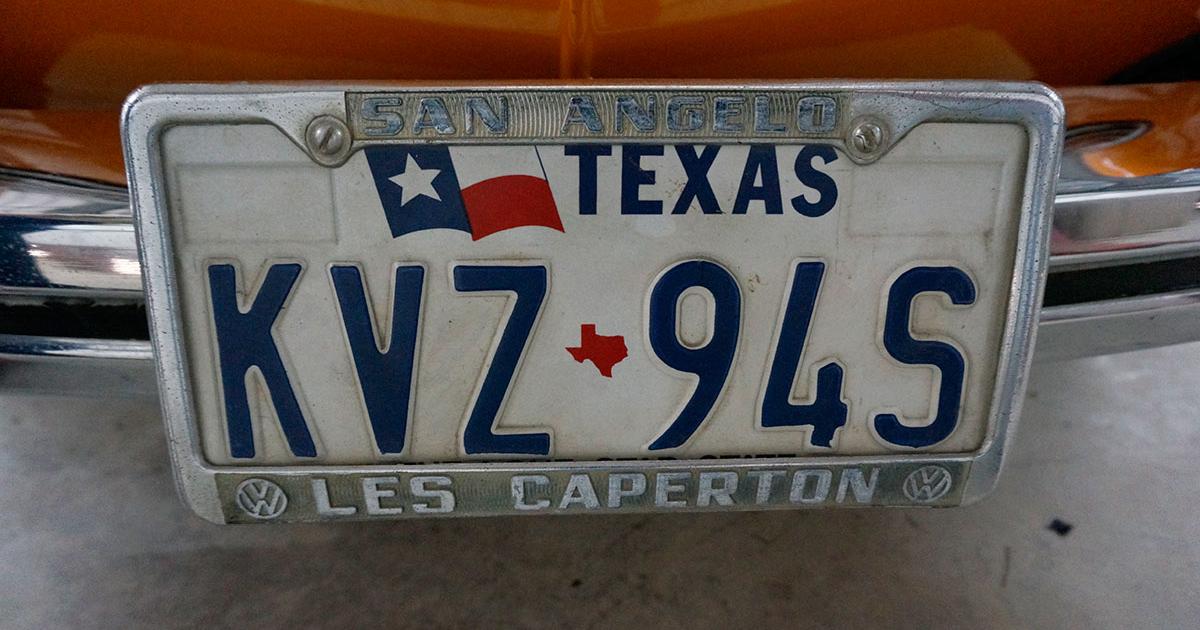 Above: The VW was purchased in 1974 from Les Caperton VW of San Angelo.  Caperton sold his dealership in 1976, and moved to Plano. He died an early age of 53 while serving as a GM of a Tennessee car dealership. (LIVE! Photo/Joe Hyde)
"I remember as a kid taking road trips all over Texas in the backseat of a Ghia. It was small enough to fit in the backseat," Joel said. "This car has been kind of a family fixture, and when I started driving in high school, it became my car and I drove the heck out of it."
Joel took it to Austin where he drove it while attending the University of Texas where he was studying biotechnology.
During his stint at the University of Texas, to complete his studies, he accepted an internship at an oil company in Louisiana and upgraded to "more substantial" transportation. The old, trusty Bobcat orange Karmann Ghia went into a garage where is stayed for several years.
"It kind of disappeared for a while," Joel said. "Things moved on. I graduated from college in 1993, and got married. And when I got married, my parents asked me, 'What do you want to do with the car?'"
Joel told them he wanted to keep the old VW and fix it up. So together, father and son began plotting the car's revival.
Some time during the three years they were attempting to start the restoration, Joel learned of a local auto repair shop in San Angelo that specialized in VW restorations.
That was 1996 or so when the Serfaces delivered the Karman Ghia to San Angelo's only Volkswagen restoration expert, John Talley.
Life was moving on for Serface, though. He was accepted to graduate school in Boston and got married. The wife convinced him to drop the restoration project.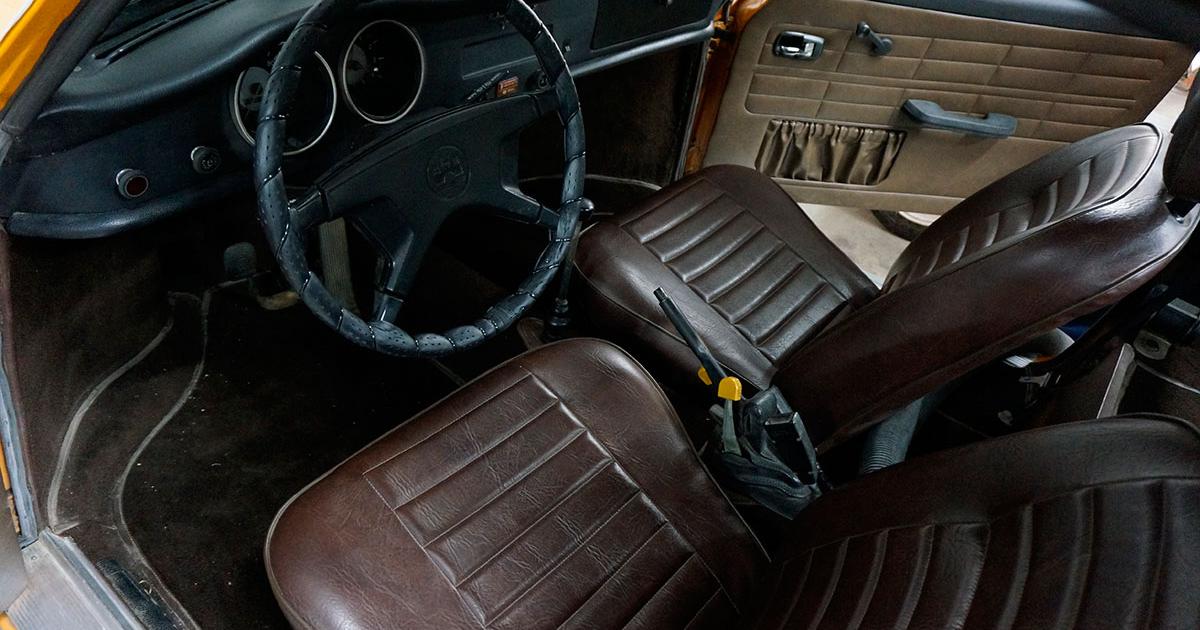 Above: John Talley said the interior was completely refurbished. (LIVE! Photo/Joe Hyde)
"My dad took it personally. He thought I was dropping out on him," Joel said. "He lost all interest in it."
And so the car sat in a shop in San Angelo under the careful care of Talley who wasn't sure what would ever become of it.
"It's been a labor of love; sorry it took a long time," Talley quipped Sunday as the two were admiring the restoration project that lasted 20 years.
For Talley, the project is an extension of his family history, too. His father was one of the original Volkswagen dealers in Texas.
Talley has mothered over the old Karmann Ghia, carefully transporting from old location to new as his repair business grew. Then finally, and now in retirement, Talley regrouped with Joel to make the final push to finish it.
Joel, a 1988 graduate of San Angelo Central High School, earned his BS in Chemical, Biotech, and Environmental Engineering from the University of Texas in 1993. His career takes a winding path into management consulting and venture capital until he found his true calling in renewable energy. He earned his MBA at MIT in 1999.
Today, Joel is the managing director for Catalyze. Based in Boulder, Colorado, the tech company provisions a digital marketplace for land men, landowners, and investors to enable the implementation of wind and solar farms throughout the world.
Sunday, he drove the newly restored Karman Ghia to Waco where he delivered it as a surprise to his father, 20 years in the making.
Epilogue
I talked to Joel this morning about his father's reaction to the gift.
"My father was shocked, overwhelmed, and teary-eyed.  He saw the car when walking into an Olive Garden [in Waco] for dinner, did a double take saying "that car sure looks good" before I walked up behind him asking him what he thought of his car.  He was touched, emotional, and "numb" for several hours afterward as we talked about what it meant to us and the process we went through to get it there.  It was truly a labor of love," Joel said.
But before Joel drove away from San Angelo, he said John Talley had similar emotions. "For him it was like part of his life and family and a project he worked on to heal himself," Joel said. During the 20-year project, Talley battled a staph infection over five years that almost claimed his life.
Get more stories like this by
signing up for our daily newsletter, The LIVE! Daily
.