Austin Theatre Production Company Brings Call of the Wild to San Angelo Stage
SAN ANGELO, TX - For countless years, Austin has been referred to as the entertainment capital of Texas. It's a melting pot of sorts where people flock to experiencing cultural diversity, the arts, concerts, and things not usually seen in other areas of Texas. 
Over the last few months, there has been buzz that soon San Angelo will have its own local place to host more diverse events, including theatrical productions and plays. If you've never been to one of these live shows, the time has arrived.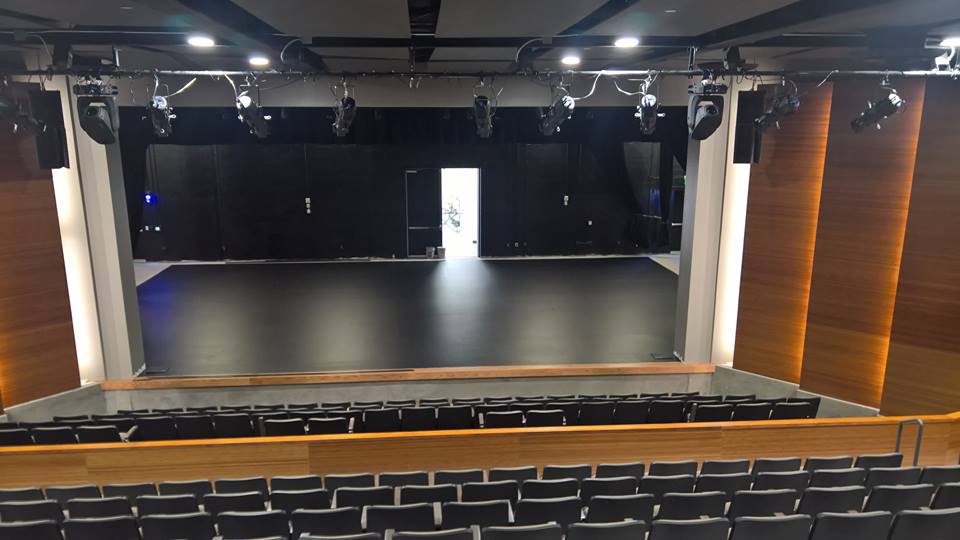 Imagine, if you will, the 2006 movie "The Illusionist," where Edward Norton plays 'Eisenheim,' and a lone storyteller on the stage telling tales so captivating no eye shall turn away, and every ear hangs on his every word. If you love edge-of-your-seat, spine-tingling dramatic adventures back in time, the San Angelo Performing Arts Center has an event continuing today and tomorrow.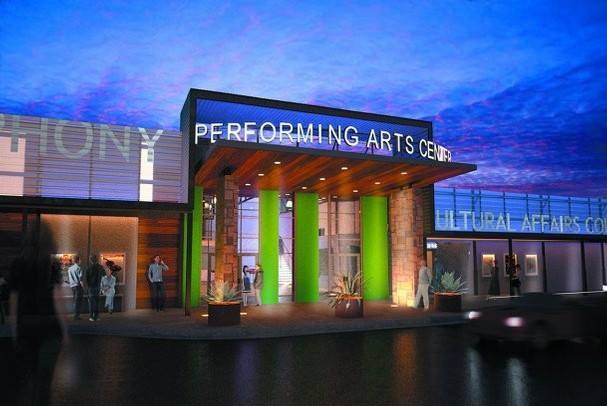 Austin resident Jason Tremblay has been involved in theatre for about 15 years, has a master's degree in play writing from the University of Texas, and teaches play writing in the theatre department at Austin Community College. He has directed, produced and written the show "Call of the Wild-illustrated Edition."
"It is an adaptation of Jack London's novel," said Tremblay. "We call it an illustrated edition because we have three very large production screens that we use to create the entire setting of the show. Most of them are actually the originals from the book, and then we also hired artists to create new illustrations."
  The story was originally completed and serialized in 1904, and has become one of the most classic novels in American literature. The theme revolves around Buck, the magnificent cross-bred offspring of a St. Bernard and Scottish Collie. Kidnapped from his lavish life on a California estate and sent to work as a sled dog during the great Klondike Gold Rush, Buck fights to survive and becomes the most famous dog in the whole history of the northland.
Tremblay said, "It's definitely a play-piece of theatre--a one man show. We've been here in San Angelo for about a week doing shows for school kids in the new PAC. We're actually the first show in this venue. There will be another performance tonight at 7:30 p.m., and then tomorrow at 2:00 p.m. and 5:00 p.m."  
The show actually runs about 50 minutes, and then the actor spends about 10 minutes doing a "talk back," which Tremblay explained as "talking with the audience members about the show."
"During the week, we've had two shows a day and they've been sold out. One of the cool things about this show, besides being such a classic title, is it's actually on the seventh grade reading list throughout the country, so kids love it as well as adults.  Our audiences have actually been half adults and half middle schoolers."
Tremblay added that he's been working with the performer Noel Gaulin for at least a decade, and he's probably one of the "most accomplished actors in the Austin theatre scene."
He probably does at least half a dozen plays a year," Tremblay stated. "I was very very fortunate to have him as he tours around the country and world."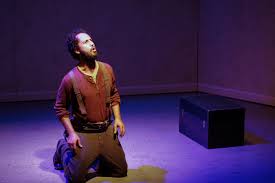 He also said, "San Angelo should be real excited to have a performing arts center as it's not just us performing, but the community will have a lot more entertainers coming in. We've had a lot of fun here. I was talking to Noel yesterday, and he said that he's amazed and overwhelmed at how much community support we've had. He's been around town all week, and people have been recognizing him and have been asking if he was the performer in the show."  
As for the current tour, Tremblay noted, "Two weeks ago, we spent a week in Austin, and before that we were in Madison, Wisconsin for two weeks, and then San Angelo this week; the community has been really awesome in the way that they've accepted us."
The San Angelo Performing Arts Center is located at 82 Gillis Street. For more information, click here  or here. Tickets for the show can be purchased online or at the door.
Get more stories like this by
signing up for our daily newsletter, The LIVE! Daily
.