'Legends of Country' Series Kicks off with Travis Tritt in San Angelo
SAN ANGELO, TX - For years, the general consensus in the community (regarding bands) is "we never get any 'big' names here in San Angelo."
In June 2016, San Angelo LIVE! made a lot of San Angeloans very happy with the announcement that the legendary band The Beach Boys were coming to town (click here). In a July 3rd interview, Creative Eventz concert Promoter Stan West said, "If San Angelo responds well to the Beach Boys then that will open the door for a lot of other concerts."
On Wednesday, August 24, 2016, the Foster Communications Coliseum, with a capacity of just over 5,000, was nearly sold out.
Creative Eventz organizers have made good on their promise and promoter Joshua Haynes just announced, "Country music legend Travis Tritt will kick off the 'Legends of Country' concert series in San Angelo on Tuesday, January 10, 2017."
"We hope to bring in another artist every few months, and once again, it depends on the numbers of concert goers," Haynes said. 
He then named off several performers he had in mind; get ready San Angelo; it sounds like our concert 'drought' is over.
Haynes said, "I wanted to start off the series with Travis Tritt as he is one of my personal favorites. His music career took off nearly 30 years ago, and this 'Southern Rock-influenced' artist continues to sell out shows, and stay true and relevant to country music fans across the globe."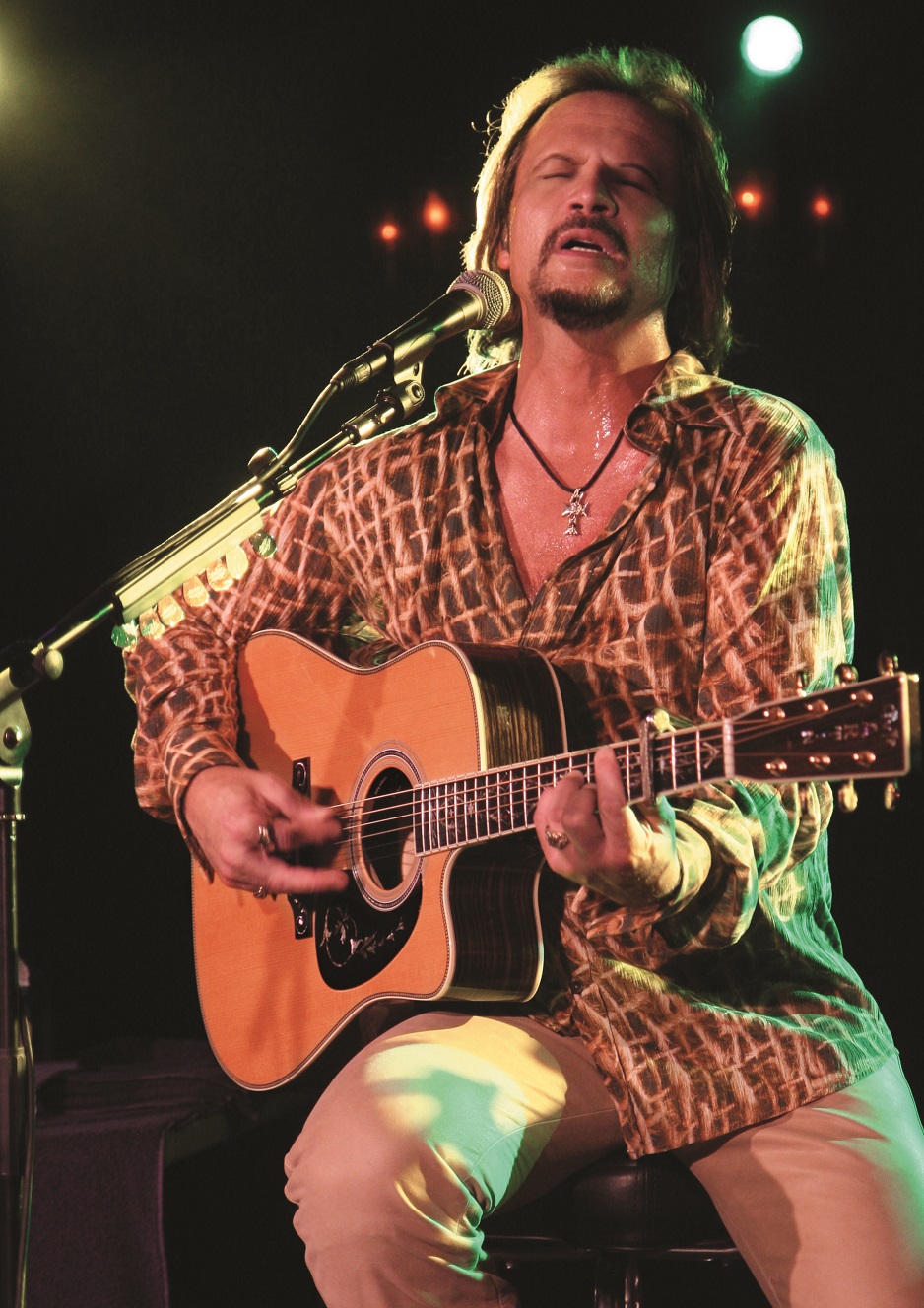 Since his 1990 debut of 'Country Club,' Tritt has released seven studio albums and a greatest hits package. He has often been referred to as 'one of the class of 89,' which included country music superstars Garth Brooks, Clint Black and Alan Jackson--all of whom dominated the charts in the early 90s.
Some of Tritt's many accomplishments include: 'Top new male artist' from Billboard, recipient of the CMA Horizon Award, and, in 1991, the Recording Industry Association of America (RIAA) marked 'Country club' as certified Platinum. His second album, 'It's All About to Change,' went triple Platinum as did those that followed. Besides this, he's won two Grammys, three CMA awards, performed at many sporting events, including the Super Bowl and 1996 Olympics, and a has a devoted fan base from coast to coast.
Currently, Tritt is gearing up for the release of his first live DVD project and just released an acoustic CD on Friday, November 18, called "Travis Tritt-A Man and his Guitar-Live from the Franklin Theatre."
Haynes added, "Pre-sale tickets for the San Angelo event will be available online three days before the 'on sale' date starting Monday, November 21. Some of the tickets will include a $10 off discount for a limited time, and the pre-sale passcode is 'TRAVIS.'"
 Doors will open at 6 p.m. with the show starting at 7 p.m., and it will run about two hours, added Haynes.
"It's going to be a great concert," he said. "If you're a fan like I am, now is your chance to experience this rare opportunity featuring the multi-platinum artist in an intimate solo-acoustic setting where his powerful voice and his guitar are the subject of the spotlight."
Haynes also noted the venue only allows seating for 1,300 guests, "so get your tickets early as they may be sold out come showtime." 
Travis Tritt will perform some of his biggest hits, including "T-R-O-U-B-L-E," "It's A Great Day to Be Alive", "Best of Intentions", and "Modern Day Bonnie and Clyde" 
For more information on the "Legends of Country" Concert Series, be sure and go to and 'like' Creative Eventz's Facebook page, and stay tuned to find out who is coming next.
Tickets can be purchased directly from this link (click here), and prices are as follows: $29, $39, $59, $69, and $89.
Get more stories like this by
signing up for our daily newsletter, The LIVE! Daily
.