Driver Crashes Into House On N. Garfield
SAN ANGELO, TX -- San Angelo Police Department (SAPD) officers continue to investigate a motor vehicle accident this evening where the driver of a blue Chevrolet sedan crashed into a residence on the corner of N. Garfield and Forest Park.
SAPD Investigating officer Holt said the vehicle was traveling northbound on Garfield when it turned west onto Forest Park and the female driver and sole occupant of the sedan lost control of the vehicle. Holt suggested that speeding may have been the reason the driver spun, drove over the curb and hit the house located in northwest San Angelo.
The driver was unconscious at the scene and was taken to a nearby hospital.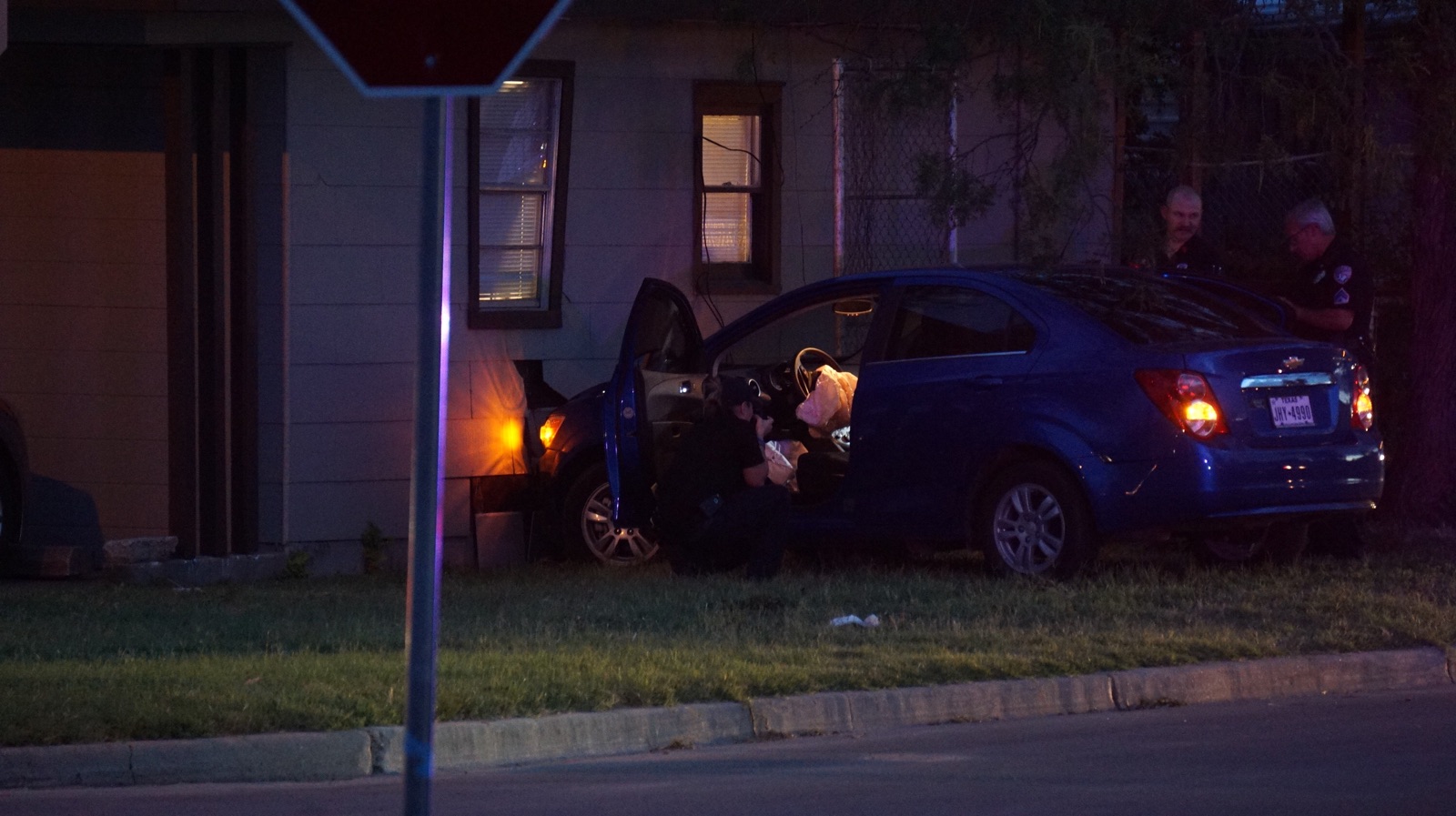 No word yet on whether the driver will be cited, but traffic investigators and members of the Criminal Investigations Department were dispatched to the scene to investigate the crash. 
Get more stories like this by
signing up for our daily newsletter, The LIVE! Daily
.