NASA Balloon Mishap Dumps Payload from 135,000 Feet Near Sterling City
STERLING CITY, TX — A gondola of a NASA weather-type balloon carrying a payload came crashing down from 135,000 feet in the sky high above into an unpopulated area northeast of Sterling City Friday.
According to a NASA press release, the mission involved the Balloon Experimental Twin Telescope for Infrared Interferometry (BETTII) payload, an astronomy experiment, launched from NASA's Columbia Scientific Balloon Facility (CSBF) in Palestine, Texas, Thursday, June 8. The mission was flying through the evening.
NASA's BETTII team announced the mishap Saturday morning on Facebook:
"Yesterday morning, the BETTII flight completed and the payload was released from the balloon. Unfortunately, when the parachute deployed, an anomaly occurred and the payload separated from the parachute. BETTII then fell approximately 135,000 feet to the ground. There is an investigation underway, and it's too soon to know exactly what happened and why. We have not yet gotten eyes on the payload, as it landed in a rugged area, but it seems highly likely that the entire payload is destroyed. Obviously, this is extremely disappointing to all of the team, but as the investigation proceeds, we'll start working on a new version of BETTII that will be better. Thanks to all of you for your support and good wishes."
At the conclusion of the mission Friday, June 9, NASA conducted an analysis of atmospheric conditions and a survey of the operational area as part of a safety analysis in preparation for flight termination. Once the balloon reached a safe flight termination area, characterized by sparse population but still relatively accessible via roads, flight controllers at CSBF sent flight termination commands to separate the parachute/payload from the balloon.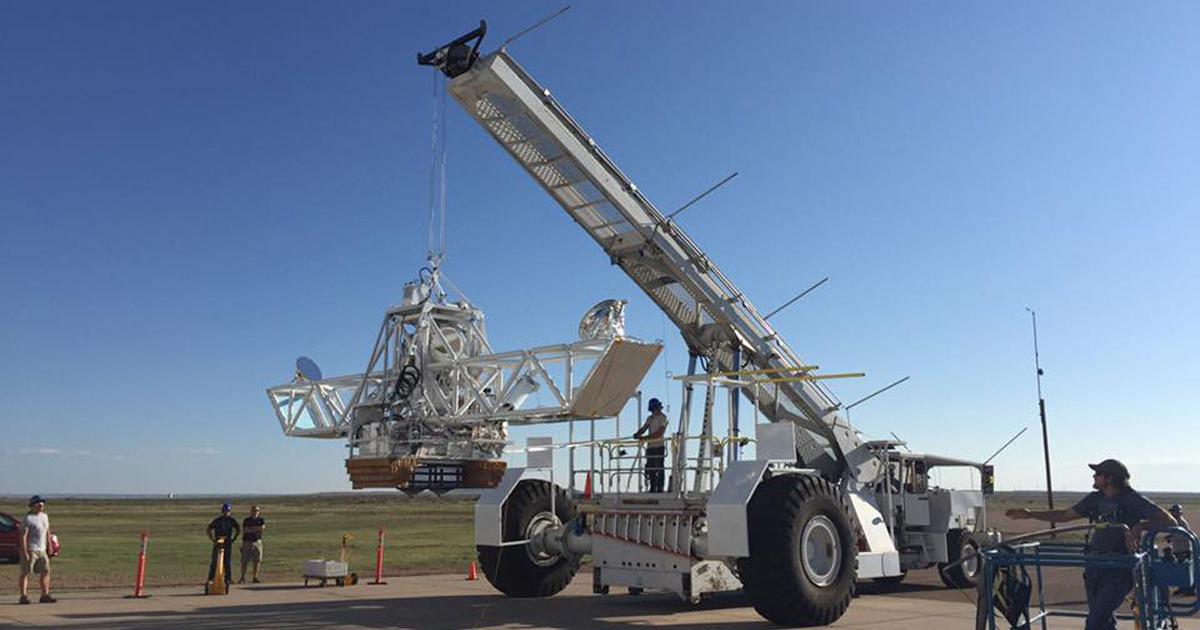 Above: The BETTII payload of the balloon. (BETTII Facebook Page)
After the commands were sent, the connection between the payload gondola and parachute failed. The payload separated from the parachute and free fell to the ground in a remote, wooded area northeast of Sterling City, Texas, resulting in the loss of the payload, NASA stated.
NASA stated that crews have recovered the balloon and parachute; but recovery of the payload is expected to occur over the next several days given the remote location of the site.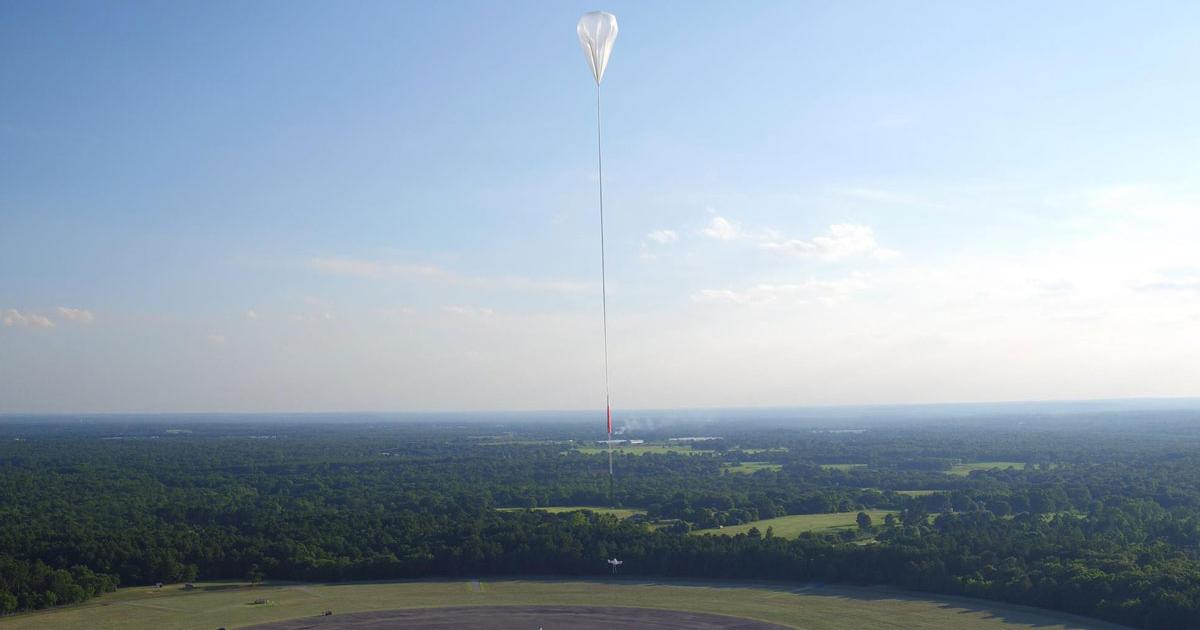 Above: An awesome picture of BETTII just after launch, taken by Matt Jones from the North Carolina Museum of Natural History, using a drone in 2016. (BETTII Facebook Page)
NASA is investigating the cause of the incident. Two more flights were planned in this year's Palestine, Texas, scientific balloon campaign, but on-hold pending a full engineering review of the payload/gondola connections to the parachute system.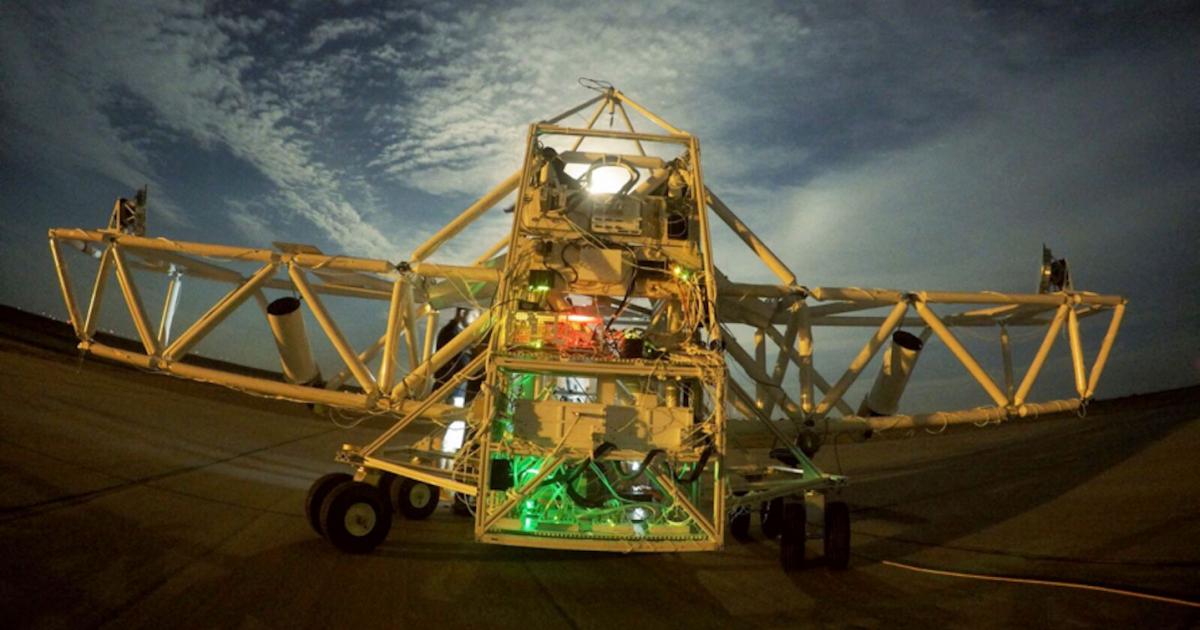 Above: The BETTII payload. (NASA)
NASA stated that each payload/gondola is unique; the upcoming flights use payload/gondola connections different than that used for the BETTII flight.
NASA stated that the balloon is operated in accordance with sound safety standards.
"It's important to note that our safety analysis conducted before flight termination factors in a scenario like this one," said Debbie Fairbrother, NASA's Balloon Program Office chief. "While this was not the expected outcome, it was an outcome safely reached, due to the thorough analysis conducted prior to ending the flight. No injuries or property damage occurred during the termination phase of the mission."
WATCH the BETTII in happier times (May 2017):