2717 Santiago Canyon Trail, San Angelo, TX 76904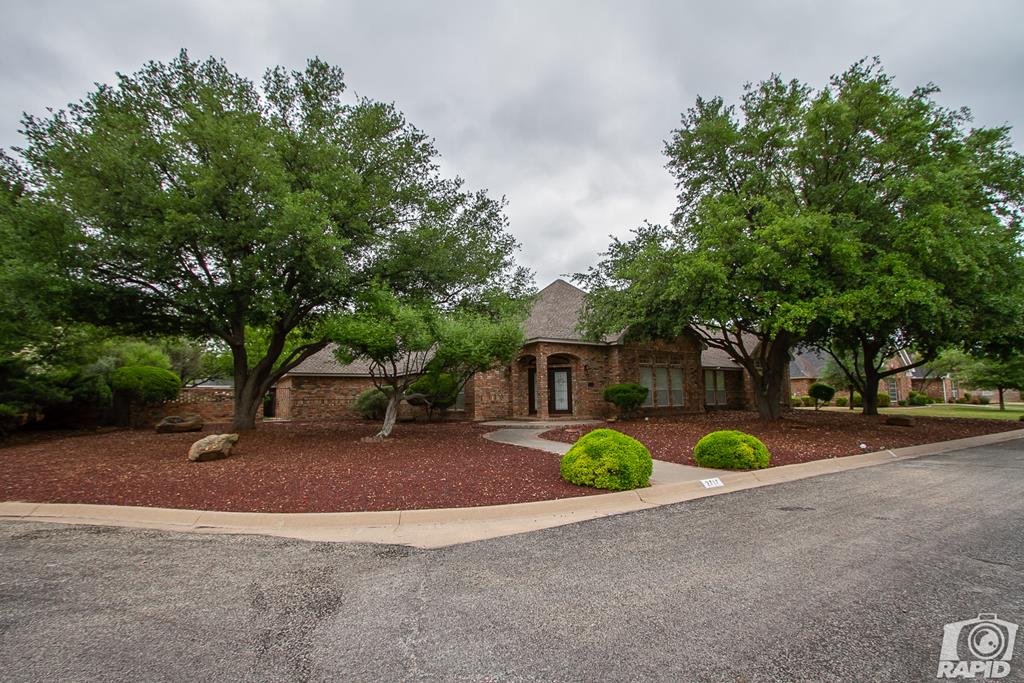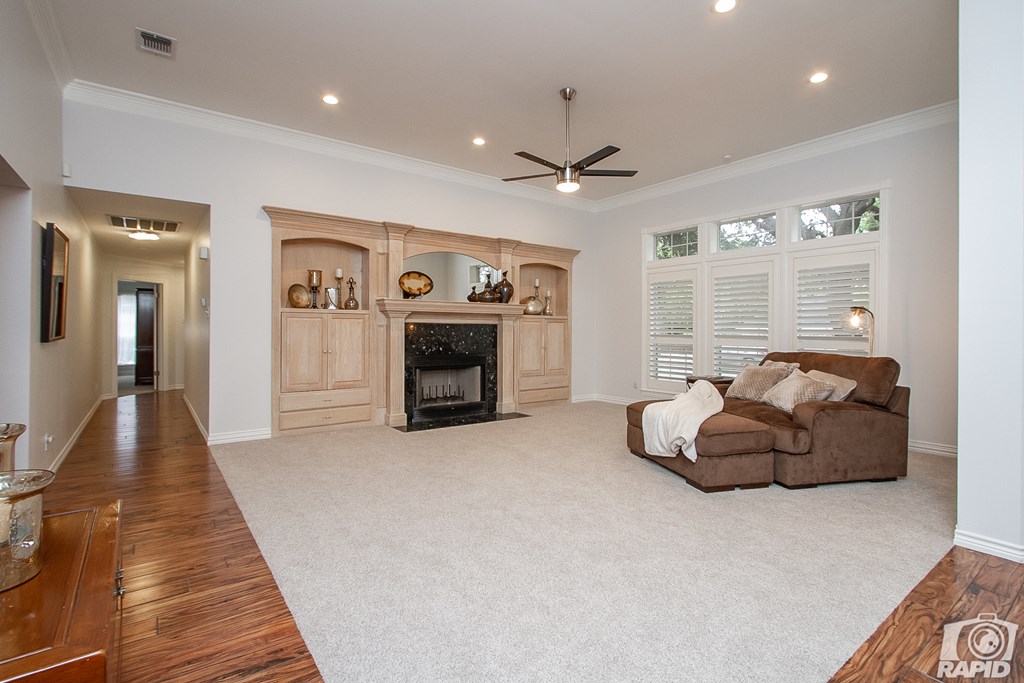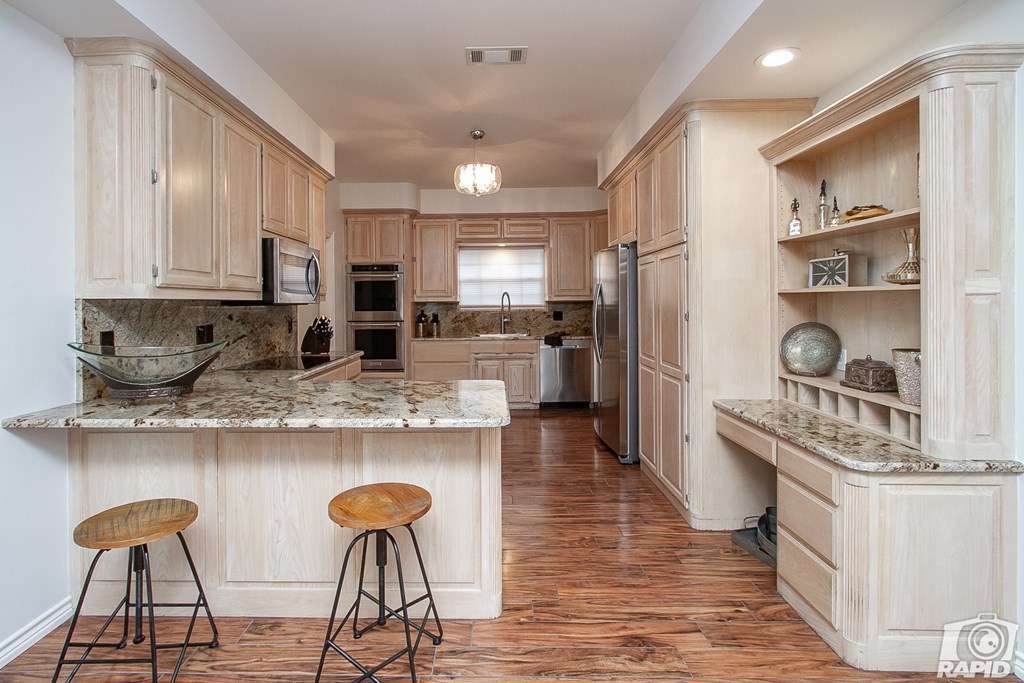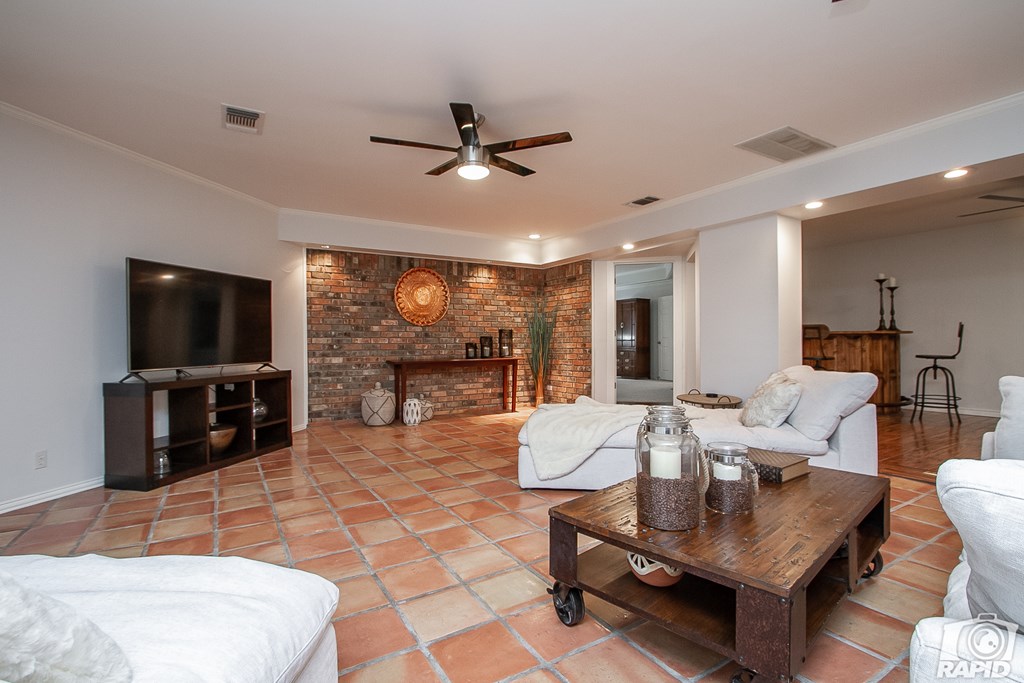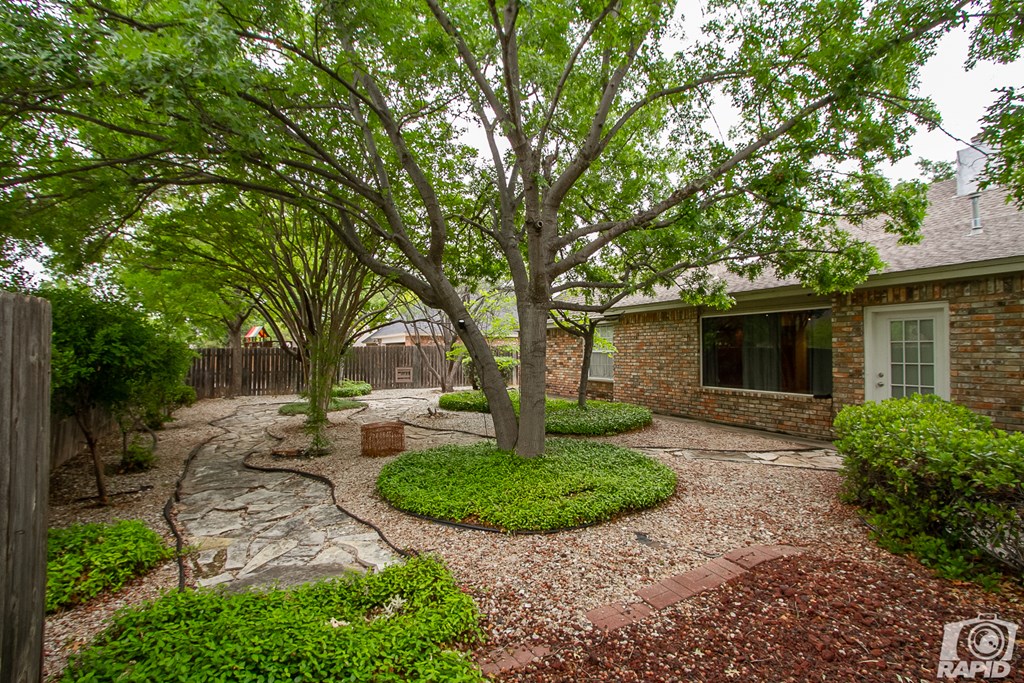 When:
Sunday, August 2, 2020 -

14:00

to

16:00
2717 Santiago Canyon Trail
Coldwell Banker Legacy Realtors
Tucked away on a quiet, tree-shrouded lot in the iconic Southland neighborhood, this sprawling ranch house is practically flawless. "Space," the word that applies best. The outside is picture-perfect for our semi-arid, hot climate: xeriscaping with the benefit of cooling shade. The living areas are segmented but flow easily one into another. Once inside the house, the inviting living room welcomes owner and guests alike. The den is a magnet that will draw the family for nights of grilling, (on the unique indoor cooking area), games, movies. The kitchen is luxurious, yet practical. Counter space is in abundance, perfect for the chefs in the household. After a hard day, the master and mistress of the house can retire to their suite and indulge in a soothing bath and a deep sleep and emerge ready for a new day. This home has the best of everything: location, quiet, beautiful trees, updates (ask for a list), and yes, West Texas Feng Shui.
---
Source URL: https://sanangelolive.com/community/classifieds/openhouse/2717-santiago-canyon-trail-san-angelo-tx-76904-0
Links
[1] https://sanangelolive.com:443/community/classifieds/openhouse/2717-santiago-canyon-trail-san-angelo-tx-76904-0
[2] https://www.coldwellbanker.com/property/2717-Santiago-Canyon-Trl-San-Angelo-TX-76904/70772510/detail
[3] tel:+13253408484
[4] https://www.coldwellbanker.com/Coldwell-Banker-Legacy-12063c/Lauren-Montgomery-463307a