ALPINE, TX — According to the Alpine Police Department, a Brewster County Grand Jury indicted Robert Fabian today for the murder of Zuzu Verk. Fabian's bond was set at $750,000. CBS7 reported that Fabian's additional charge of tampering with evidence [2] increases his total bond to $925,000. He is currently held at the Brewster County Jail.
On Oct. 14 and 15, 2016 Fabian gave a voluntary interview to Texas Ranger Jeffery Vajdos, according to the arrest affidavit. The interview detailed Fabian's relationship with Verk and his acknowledgement of her disappearance on or about Oct 12, 2016.  
Fabian told investigators that, throughout the day on Oct. 11, Fabian and Verk exchanged text messages concerning pain she was experiencing in her back. Fabian invited Verk to come over that evening for a romantic dinner and that included a massage.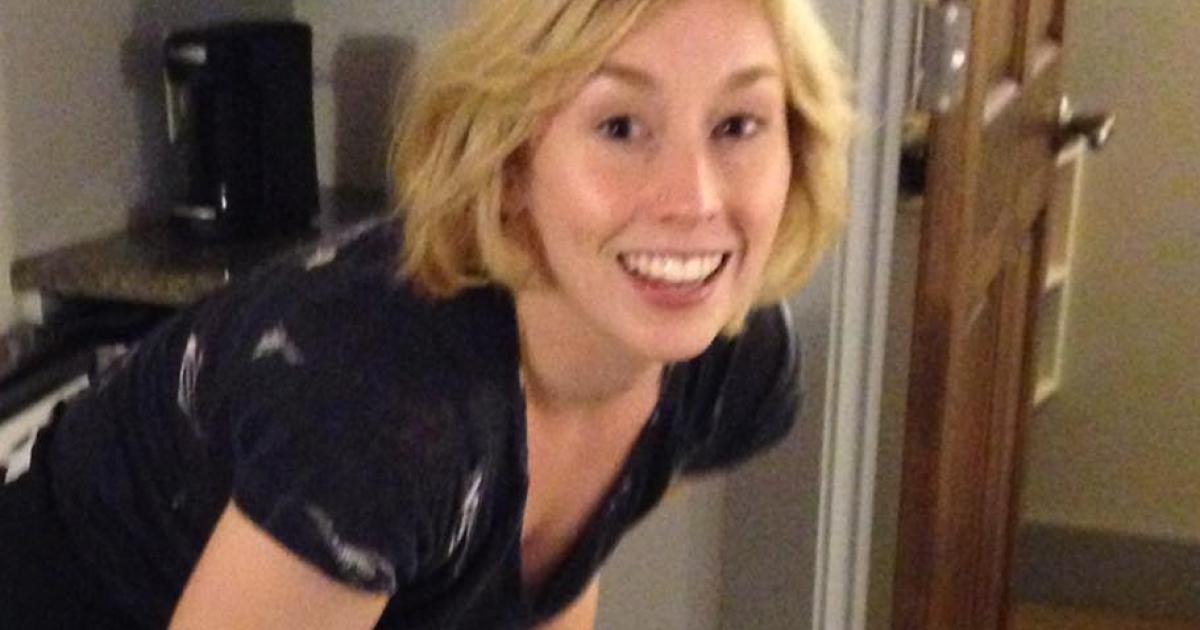 Above: Zuzu Verk from her Facebook page. (Facebook)
He told investigators she arrived at his apartment at 10 p.m. that night for the date, but the couple got into an argument over Fabian's ex-girlfriend. Fabian told investigators Verk left his apartment between the hours of 2 a.m. and 3 a.m. He escorted Verk out of the apartment and watched her leave in her car.
He then told investigators he didn't leave his apartment during the date; however, after being asked why his neighbors told police they saw him leaving early that same morning, he admitted to leaving the apartment at approximately 3 a.m. and drove to Dairy Queen to reflect on his relationship with Verk.
Fabian stated Verk was still at his apartment when he came back, and, at this time, he escorted her out of the apartment and watched her leave in her car. Fabian told investigators the argument was getting "heated" between himself and Verk.
John Franco, Fabian's neighbor who lives in the apartment below, told investigators he heard Verk at the apartment on Oct 11 and saw her car parked outside the apartment at around 11 p.m. He indicated he heard arguing that evening.
Franco told investigators he awoke to Fabian's television playing a movie real loud between 1 a.m. and 2 a.m. on Wednesday, Oct 12, 2016. He also said he heard "unique" sounds from Fabian's bed at the same time the movie could be heard. He then awoke again around 4 a.m. to hear Fabian pacing around his apartment, and he heard the shower running.
One of the last accounts Franco gave, according to the affidavit, was seeing Fabian leaving his apartment at 4 a.m.; he was alone and drove away in his Jeep. He told investigators Verk's car was still parked outside.
At approximately 9:30 a.m. on Oct. 12, Franco reported seeing a mattress pad/cover he recognized as Fabian's along with his clothes in the washing machine. Franco left for work at 10:25 a.m. and noticed Fabian's car had not returned; however, Verk's car was still parked at the apartment. He thought this was unusual as Verk typically left in the morning when she stayed the night with Fabian. This wasn't consistent with her normal pattern.
According to Franco, from Oct 12 onward, Fabian stopped sleeping at his apartment.  
Chris Estrada's Statement
Estrada told investigators he was with Fabian from about 9 a.m. until after midnight on Oct. 12 and 13. The report said Estrada told investigators he took Fabian to a variety store in Alpine the evening of Oct. 12 and let Fabian use his credit card to buy plastic drop cloths.
Search Affidavit
Captain Darrell Losoya, with the Alpine police Department, issued a search of Fabian's family home. They are looking for tools like shovels, rakes, and other digging equipment. Police are also looking to seize soil to be used for forensic comparisons. 
For more details, click the following link: Affidavit_Feb. 7  [3]