San Angelo Welcomes Goodfellow AFB Troops Home After Long Deployment
SAN ANGELO, TX — Family members and squadron personnel welcomed back about 17 Goodfellow Air Force Base personnel who were deployed to the Middle East for 180-days Temporary Duty, or TDY.
The troops came in on two commercial flights with the last one landing at around 10 p.m.
Waiting for their arrival was John Vetter, who drove to San Angelo from Phoenix. His son was recently promoted to senior airman in the U.S. Air Force and serves with the security police squadron at Goodfellow AFB. Vetter said his son was stationed at Goodfellow AFB about a year ago, and six months after his arrival, he was deployed... for six months.
What's next?
"We're going to drive him back to Arizona because his mother wants to see him, too," Vetter said.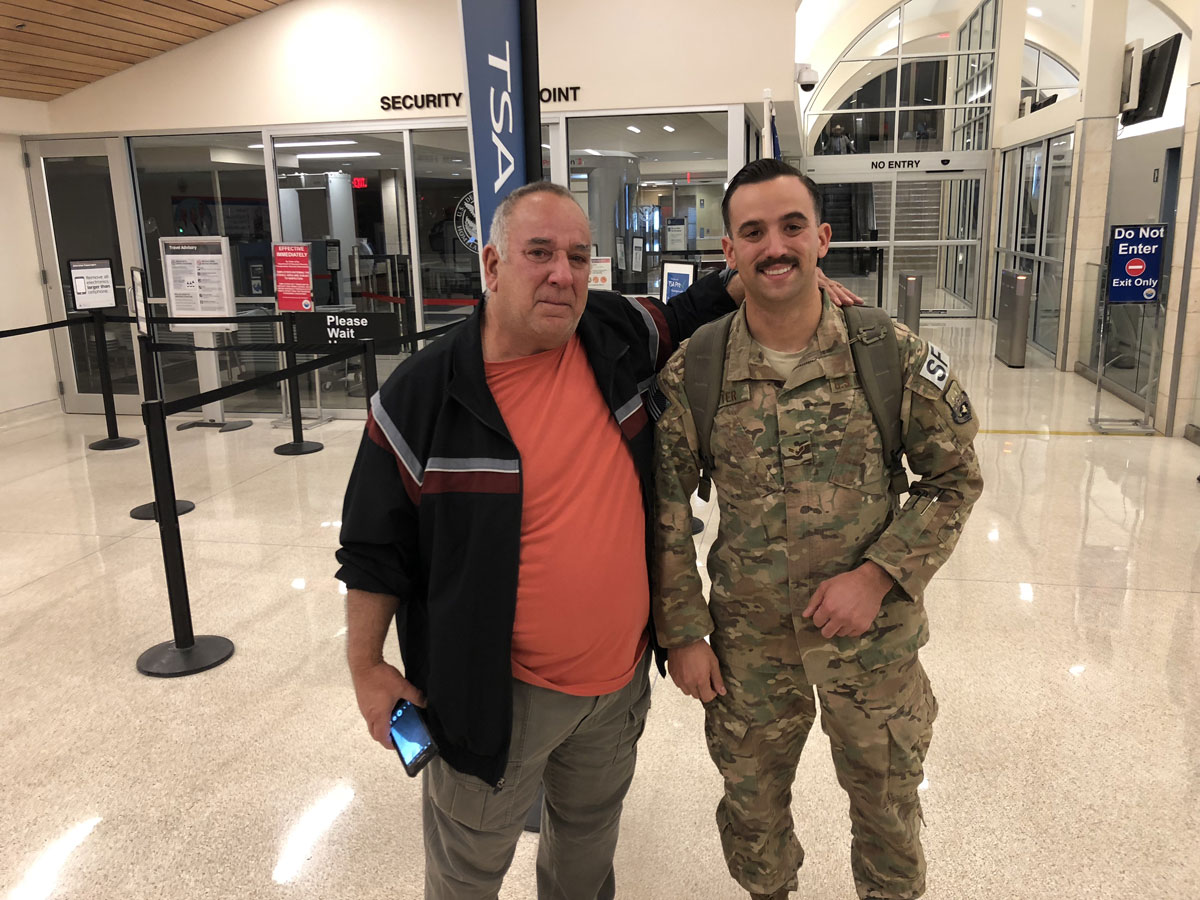 Above: John Vetter, father, welcomes home his son, SrA Vetter. (LIVE! Photo/John Basquez)
The Patriot Guard Riders San Angelo chapter heard of the troops arriving from a family member and showed up to display community support for the returning troops.  Pete Nusskern, Ride Captain, and others from that group displayed their American flags in a show of support.
Also waiting for the troops to arrive was the senior officer at the airport Friday night, Major Min Lee.
"I love San Angelo. This was not what I anticipated. People are friendly, the base is great. I've never been stationed at a City where the community supports the base as much as I see it here," said Major Min Lee, who has permanent party stationed at Goodfellow AFB. He said he arrived here about seven months ago.
The 17th Security Forces  Squadron deploys its members frequently to the Middle East in today's high operations tempo Air Force.
Get more stories like this by
signing up for our daily newsletter, The LIVE! Daily
.