Come Enjoy Driving Down the Smoothest Street in San Angelo
SAN ANGELO, TX — If you drive down Martin Luther King Blvd. north of the Houston Harte today you will experience the City of San Angelo's first accomplishment in its 10-year, $80 million street improvement program.
MLK Blvd. is about 95 percent complete, said City Councilman Harry Thomas in an exclusive interview Saturday afternoon.
The MLK project was scheduled first for reconstruction because the City applied for, and received, a federal grant to pay for it. The project re-built the roadway of MLK from Houston Harte Expy. to W. 29th St.
Generally, there are three degrees of street repair. MLK Blvd. was completely re-constructed. That means the City moved and replaced water lines underneath while completely removing the old pavement and then replacing it with new construction.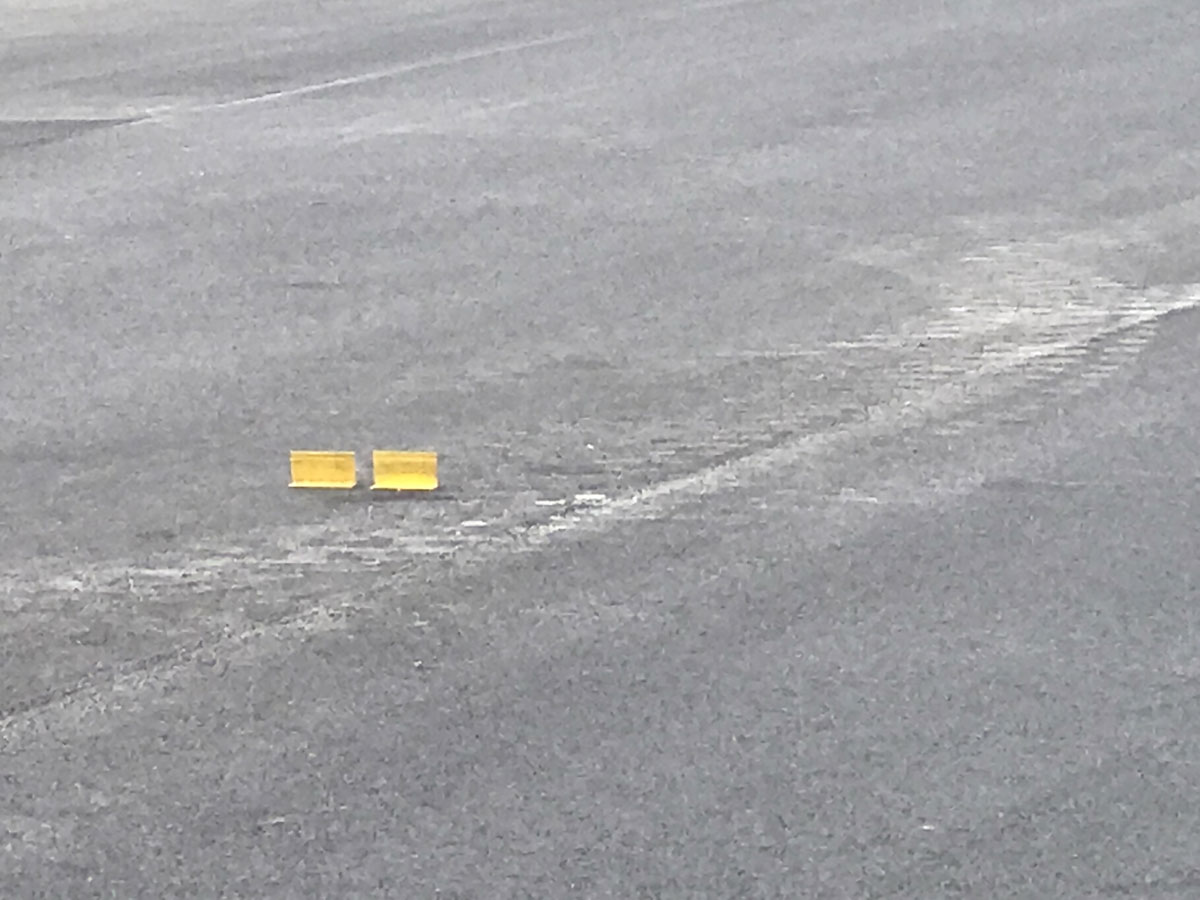 Above: A close-up of the brand new road construction on MLK Blvd. in San Angelo on Jan. 6, 2017. (LIVE! Photo/Joe Hyde)
A "mill and overlay" is less expensive, but involves repaving with an overlay over the existing street's base.
Sealcoating is primarily a maintenance function. Thomas estimates streets need to be re-sealcoated every seven years, on average.
The re-construction of MLK began in the fall of 2016. As of today, January 6, 2018, the street is open in all lanes. Painting the lanes and finishing the sidewalks are yet to be completed.
Thomas said the reconstruction of Bell St., which is in his Single Member District, is likely to begin in the summer of this year and last about 36 months. Two obstacles prevented the City for moving forward with Bell sooner, even while Bell St. has become the poster child of all San Angelo street condition complaints. The first obstacle was the City legal team had to work out property easement rights. Then, he said, the City attempted to piecemeal the project into three phases, each with a smaller price tag. That only attracted one construction company to bid on the first phase of the project.
The City rejected that bid and launched a new Request for Proposals (RFP) process for the entire project, from Rio Concho Dr. north to beyond the Houston Harte. With the larger price tag, Thomas said the City is hoping more companies will bid on the $10-12 million project.
Thomas expects Council to approve the winning bid in February. Most of the street improvements city-wide are financed with $16 million loans, or certificates of obligation issued every other year. Sealcoating is paid out of an annual streets maintenance line item in the City budget.
The driving experience on MLK Blvd. is a real, tangible example of the success of the City's ongoing $80 million street repair program. Go drive down it and enjoy the smooth ride. After all we all paid for it!
Get more stories like this by
signing up for our daily newsletter, The LIVE! Daily
.