PAWS Looks to Give Cats Homes Before the New Year
"What greater gift than the love of a cat?" –Charles Dickens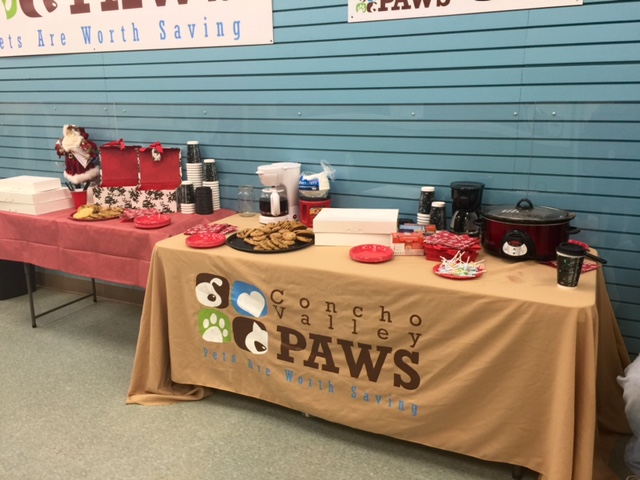 Many people received the gift of love when they adopted a precious kitty from Concho Valley PAWS at Saturday's "Catnip, Caffeine, and Christmas," adoption event. Visitors who attended got to enjoy coco, coffee, and cookies as they interacted with the cats that had free reign of the PAWS facility.
"We've got catnip everywhere!" Jenie Wilson, Executive Director of the agency, exclaimed.
The event, which began at 10 a.m., started with over 77 cats to adopt out. By noon, PAWS witnessed hundreds of visitors and had adopted out three cats into loving homes.
Wilson explained that PAWS is currently at their capacity for cats. "Until we adopt some out, we cannot take any more in," she explained.
She also said cats often get overlooked and just "do not draw the pull that dogs do here in West Texas," which is the reason for holding a feline-focused adoption event.
While the main event was on Saturday, PAWS will continue to do half-priced cat adoptions throughout the month of December. The adoption fee is $25, and with that fee, the cat will be spayed/neutered, microchipped, vaccinated, tested for feline Leukemia, and treated for worms and parasites.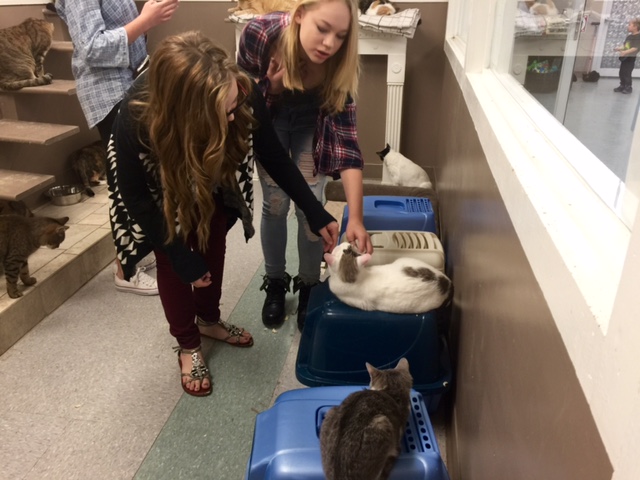 "We just hope to get these guys into homes before Christmas," Wilson stated.
While PAWS does discourage people from giving pets as presents unless it is within their family, Wilson does have her own theories about who would be great for cat-ownership.
"[A cat] is a good choice for someone who is getting a first time pet. They're also a great choice for apartment dwellers and single people who have really active lives. You have companionship, but you don't have to worry about walking it every three hours," she noted.
"[Cats] are easy," added Wilson. "They're easy to maintain for the most part. They're very self-sufficient for the most part. It's not as big of a commitment as a dog is, as far as the amount of time you have to spend. If you have to go away overnight, your cat is going to be fine at home with food and a litter box."
In addition to the cat adoptions, there are a few events and changes coming up for Concho Valley PAWS.
Wilson stated that they hold two adoption events a month, so this one will be the last for 2015. However, there will be a shelter showcase at Petco on Jan. 30, 2016 that will be Star Wars themed, as Petco will be launching its line of Star Wars dog toys.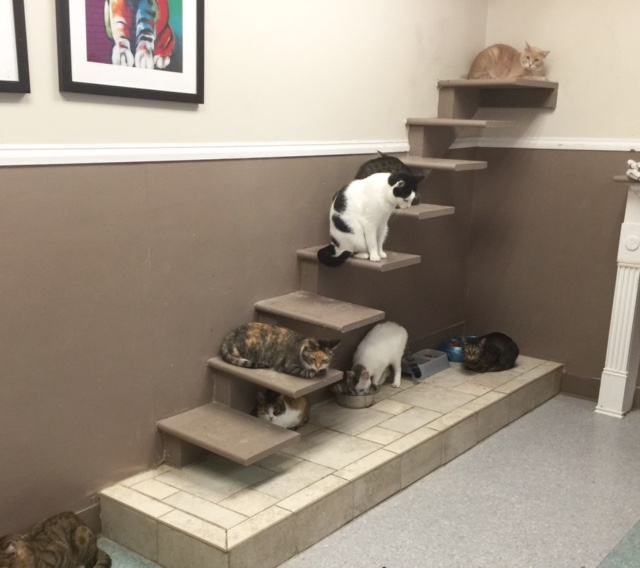 PAWS is also widely known for its spay/neuter voucher program. The organization has received new funding for 2016 and this program will be changing. The announcement will be made on the website on January 1.
"I think it's going to be a lot better," noted Wilson. "People won't have to stand in line to get a voucher anymore. Everything can be submitted online in application form and we treat them in the order they come in."
However, Wilson added, "It will be an adjustment for the people who have stood in line for the past 10 years, but I think it is going to be a much better system; we look to increase the number of spay/neuters that we are doing. All in all, it's a positive."
For more information about San Angelo's no-kill animal rescue and to learn how to volunteer, foster, adopt, or donate, please visit conchovalleypaws.org.
Get more stories like this by
signing up for our daily newsletter, The LIVE! Daily
.