Driver Blacks Out, Runs Off Houston-Harte and Two Additional Vehicle Accidents Happen Simultaneously Around San Angelo
An eastbound white 1999 Ford Explorer with a driver and a passenger who was a five-year-old girl ran off the Houston-Harte Expressway and on to the embankment. The Explorer ran through the railing.
According to the investigating officer, San Angelo Police Officer Brian Bylsma, the driver indicted that she "blacked out" and did not remember the trip down the embankment. Bylsma said that no speeding was suspected and no other vehicles were involved. The airbags did depoly and all were wearing seatbelts.
Both occupants were sent to Shannon for observation.
Just as the wreck at Houston-Harte was clearing, another call went out for a major vehicle accident at 19th Street and N. Bryant Ave. There, it appeared that a Black Dodge Avenger was rear-ended by a white Ford SUV. 
College Hills and Millbrook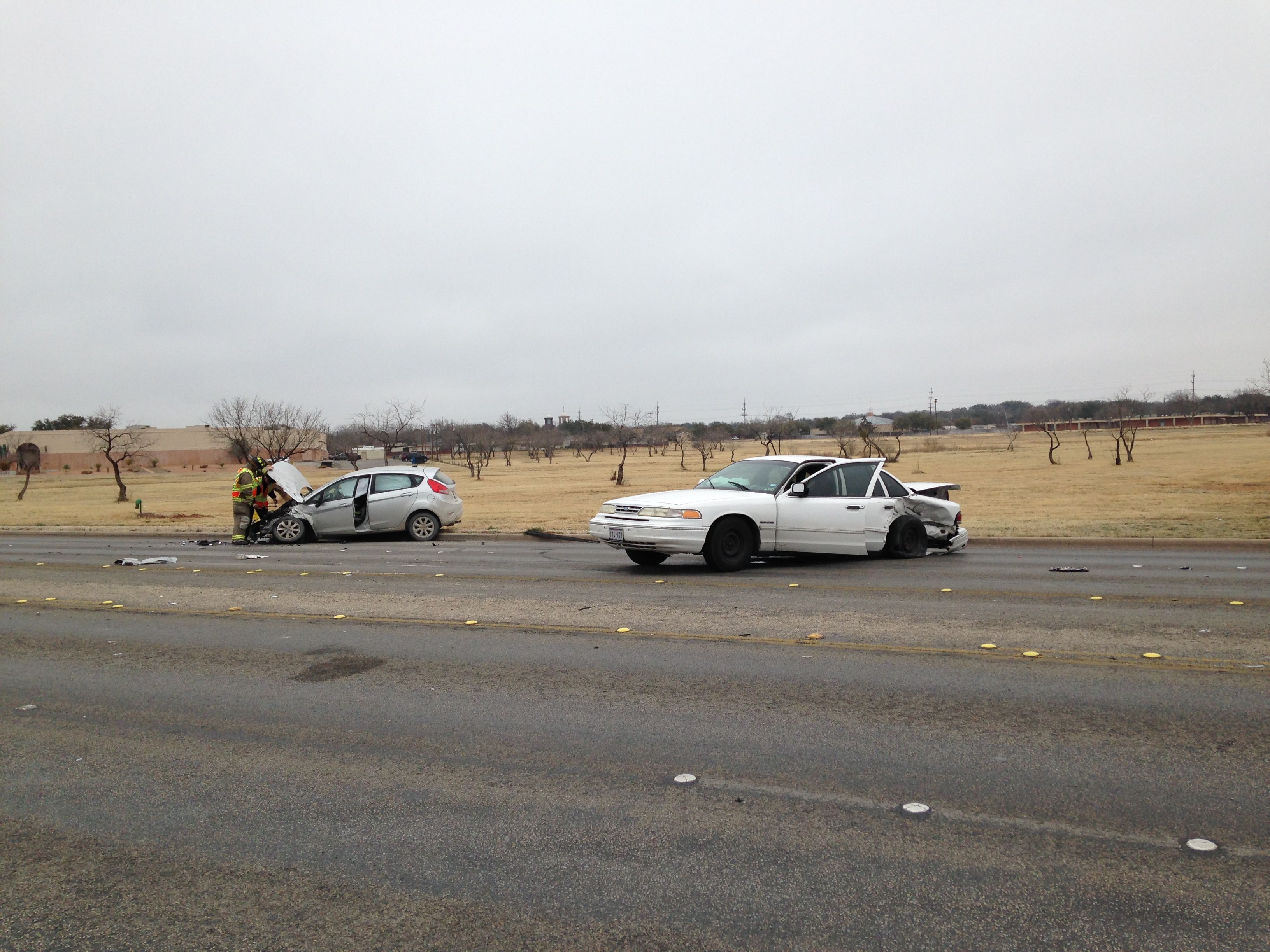 A third wreck happened at College Hills and Millbrook. In between Preston PlayYard and Park 2400, a white Ford Crown Victoria collided with a silver Ford Fiesta hatchback, year unknown.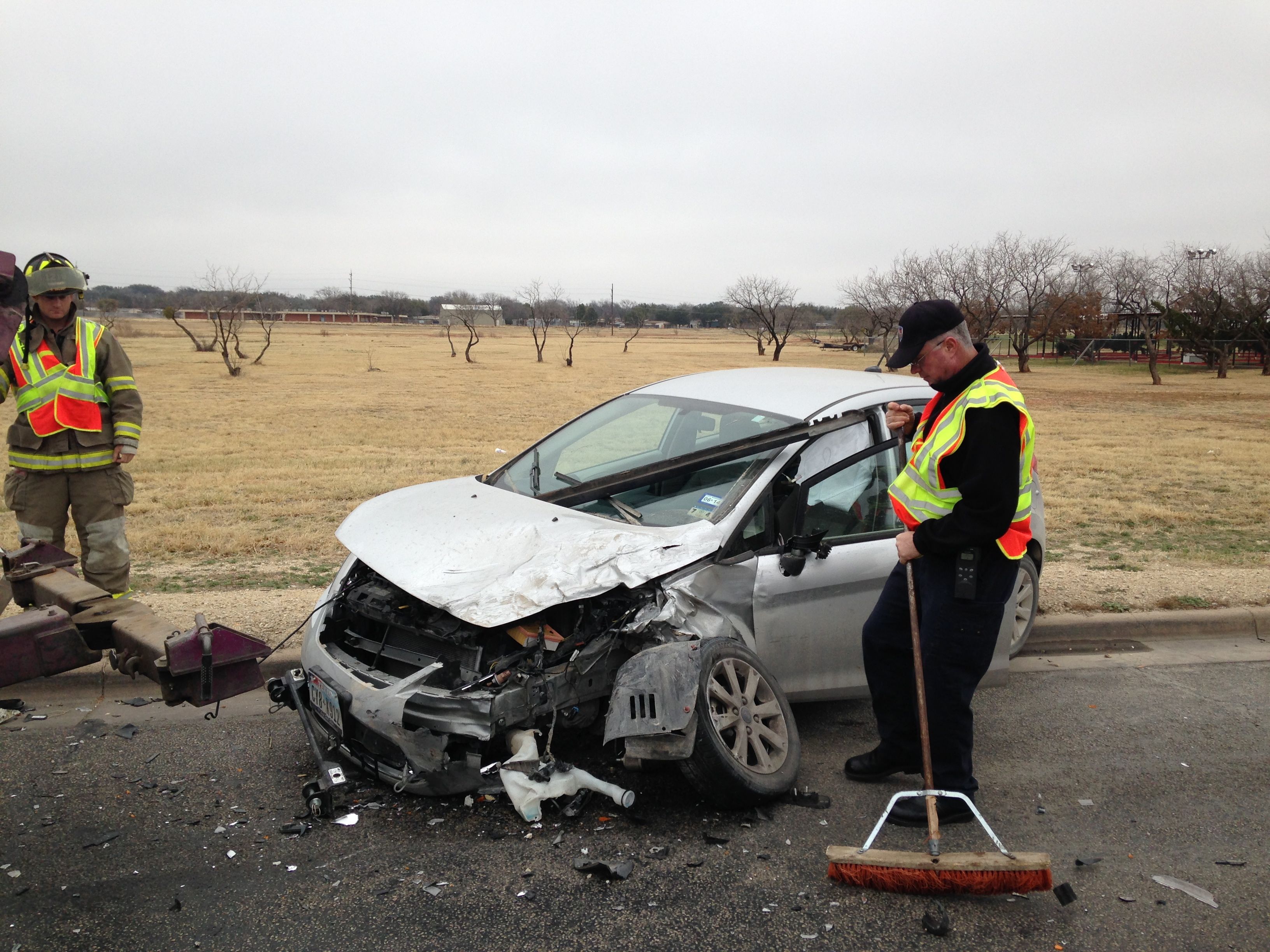 The driver of the Ford Crown Victoria was headed south on College Hills towards Millbrook and increased his speed to get away from a tailgater. When he did, he lost traction on the wet asphalt. The Crown Victoria spun around, facing the opposite direction. The northbound silver Ford Fiesta did not have time to react, and ran into the Ford Crown Victoria. The driver of the Crown Victoria does not remember why his car was turned around and in the oncoming lane of traffic. Investigating Officer Mike Gesh said that the Crown Victoria was traveling at an excessive rate of speed and that the SAPD computer database indicated that the Crown Victoria driver's insurance had expired two days ago. Airbags deployed and all victims were wearing seatbelts. There were no injuries.
Get more stories like this by signing up for our daily newsletter, The LIVE! Daily.