Governor Abbott Rides into Town for Rodeo and Republicans
SAN ANGELO, TX -- The Governor of Texas is in San Angelo for the kickoff of the 86th annual San Angelo Stock Show and Rodeo and to rally area Republicans at the annual Reagan Day Dinner.  
Governor Greg Abbott was the keynote speaker at the sold out Reagan Day Dinner at the River View Restaurant Friday evenin which was a fundraiser for the Tom Green County Republican Party and was attended by justices of the Third Court of Appeals, candidates for that court, local Republican elected officials and conservative patrons.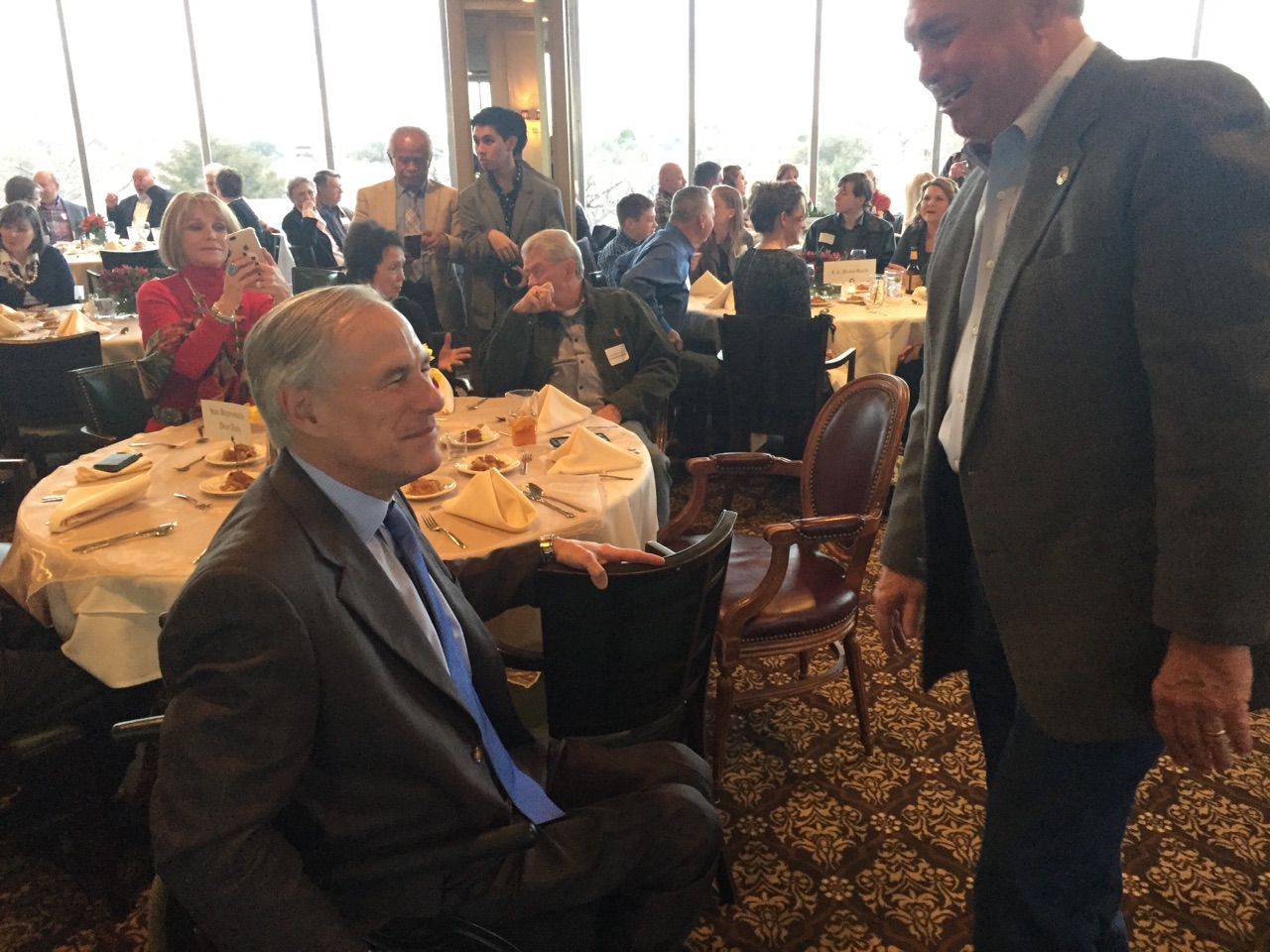 Abbott then headed out to the first performance of the Stock Show and Rodeo.  
At the dinner, Abbott told supporters he would lead Texas to rebuild better than before Hurricane Harvey.  Since it's Super Bowl weekend, Abbott also told the conservative crowd Texans don't take a knee for the Pledge of Allegiance.  
Abbott was introduced by State Representative Drew Darby.  Darby said he experienced the Governor's character during his first term as a state representative.  Darby said that the FLDS pedophelia case blew up during his first term and then Attorney General Greg Abbott came to San Angelo and pledged to prosecute Warren Jeffs and the rest of the offenders at the compound in Schleicher County.  Abbott eventually secured convictions on all 12 of the offenders.  
Abbott also said he is committed to taking care of veterans, providing job opportunities and removing red tape for small business owners.  
Governor Abbott is up for reelection in the March 6 Republican primary where also on the ballot are Larry 'Secede' Kilgore and Barbara Krueger.  Abbott is heavily favored to win the March 6 primary.  The Republican candidate who wins will face one of nine Democrats.  Leading that field is the son of former Texas Governor Mark White, Andrew White and former Dallas County Sheriff Lupe Valdez.  
WATCH: Gov. Greg Abbott with State Rep. Drew Darby enter the 1st performance of the San Angelo Stock Show & Rodeo:
Get more stories like this by
signing up for our daily newsletter, The LIVE! Daily
.