Heroes
Opinion
OPINION — Writing a weekly column for 23 years has given me opportunities to meet some fantastic people, some famous and some not. My impression has been that famous people are pretty much exactly like everyone else, except for being famous. Not that I've met a lot of celebrities, but the ones I have met have been fairly normal, down-to-earth folks. Meaning they weren't rude or arrogant, and didn't expect everyone to bow and scrape in their presence. Which is just as well, since I don't bow too good, and my scraper has never worked properly.
Thinking back over the years, I realize the people who have impressed me most have been veterans, and the veterans I've met that most impressed me weren't considered celebrities. They were regular people with normal jobs who lived largely mundane lives. Most were proud of their military service, but also felt honored to have served. None thought of themselves as heroes.
Chuck Yeager was the keynote speaker at an outdoor conference I attended in West Virginia once, and he was a nice fellow, as long as you called him General. Yeager, you may recall, was one of the few World War II pilots who made ace in one day, shooting down five enemy planes in one mission over Europe. After the war he was a test pilot, and was the first to fly faster than sound on 14 Oct 1947. He was quite a guy, but not the most impressive veteran I ever met.
Oliver North came to the George Bush Museum of the Pacific War in Fredericksburg once, so I drove over there to get him to sign my copy of his book. I stood in line in the lobby of the museum for over an hour, and on the wall was a huge painting of Bush standing on the deck of a carrier, in front of a torpedo bomber, which is what he flew during the war. While we were waiting, the guy behind me in line commented, "I don't know who painted that picture, but he never served on a carrier in the war."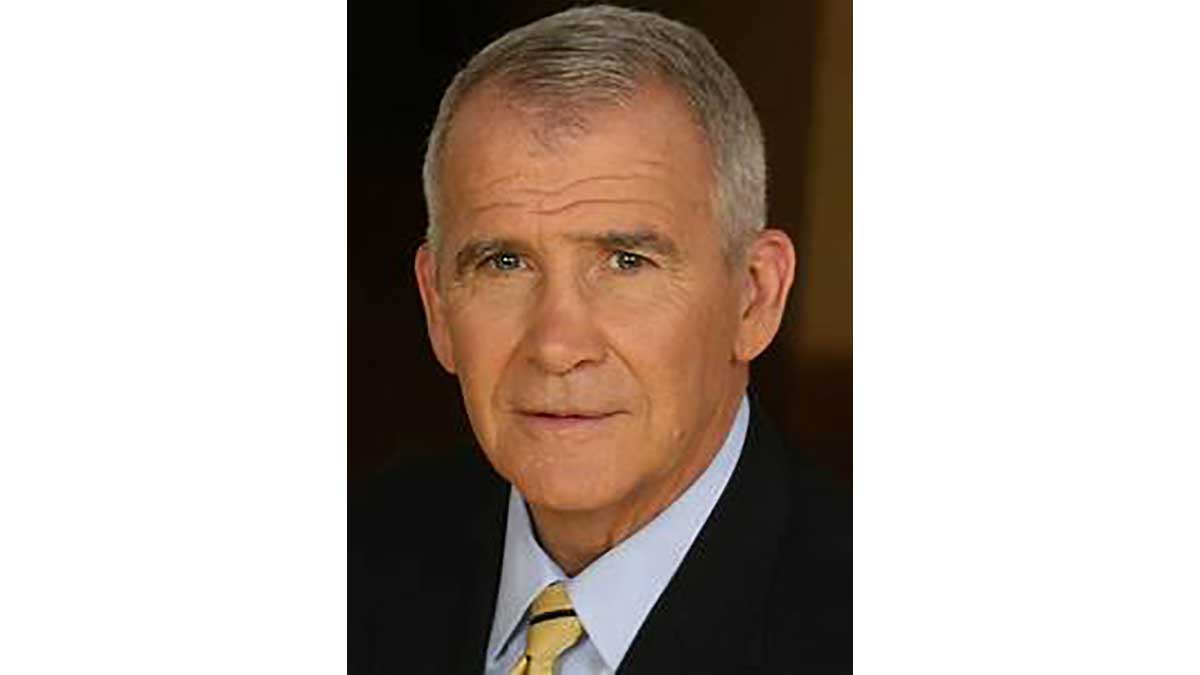 Above: Oliver North
I turned around and looked at the speaker, an older gentleman with a large belly, a big grin, and a WWII Veteran cap on his head. I asked him what he meant, and he pointed at the painting. He said, "You see those flight coveralls Bush is wearing? They've got breast pockets. The coveralls we wore didn't have breast pockets. Whoever painted that picture made a mistake." He found it amusing that a painting in a war museum would contain such a blatant flaw.
Some veterans would rather not talk about their experiences, but this fellow was loquacious, so I asked him where he'd served, and what he did during the war. He had been a sailor in the South Pacific, and had been in several large sea battles. The hour passed quickly, and when we reached the front of the line I was disappointed to have to break off the conversation and take my turn at North's table. I didn't even tour the museum on that trip. I had already learned more about the Pacific Theater than I expected to that day.
George Gourley's living room in Brady, Texas is adorned with photographs, mementoes, and other memorabilia from the Korean War. George was one of the 'Frozen Chosin,' the First Marine Division serving under General Lewis 'Chesty' Puller. During late 1950, Chesty's Marines, numbering around 12,500, was surrounded near the Chosin Reservoir by 22 Chinese divisions, about 350,000 men. When told they were surrounded by the enemy, Chesty reportedly said, "Good. Those bastards have got us right where we want them. We can shoot in any direction now."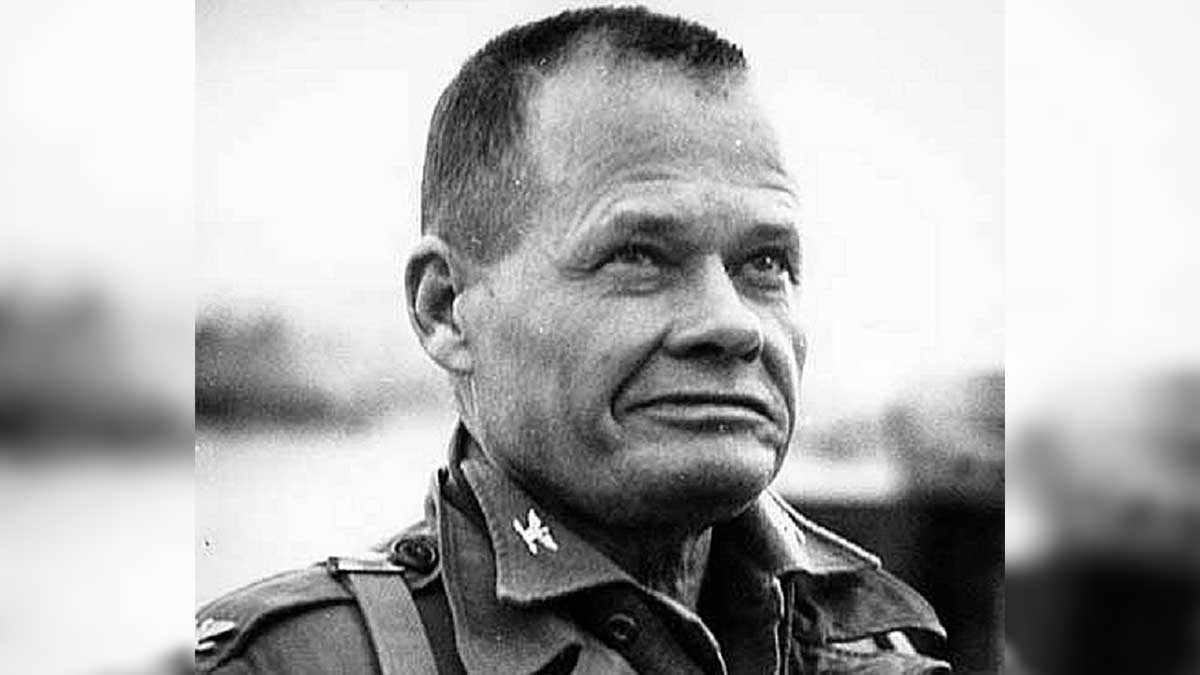 Above: General Lewis 'Chesty' Puller
Against such odds, in howling winds and temperatures hovering at -30, the army had written the Marines off as lost. But they fought their way out, destroying 7 Chinese divisions, and inflicting the highest casualty rate on the enemy to date. They don't come tougher than George Gourley.
The recent anniversary of the D-Day invasion reminded me of one of my most emotional interviews. After the movie Saving Private Ryan came out in 1998, I went to see J.B. Lewis in Brady. I'd known J.B. all my life, and I wanted to know what he thought of the movie. He hadn't seen it, and I don't know if he ever did. He didn't have to; he'd lived it.
J.B. went ashore on Orange Beach in the first wave of the assault with the army engineers, and even after half a century the memories were still painful to him. He started to tell me about the attack, about the shelling and the chaos and the noise and the men being torn apart and drowned just trying to get to the beach, and he got choked up. That kind of trauma never goes away.
George, and J.B., and the gentleman I met in Fredericksburg never thought of themselves as heroes, but I disagree. I think people like me live our lives among heroes, seeing them and talking to them every day, and often forget the great sacrifices they've made for the rest of us. Most of us probably never realize how much our freedom cost.
If you've served in our country's armed forces, thank you . . .
Recommended for You
Get more stories like this by signing up for our daily newsletter, The LIVE! Daily.