Details Emerge About Suspected Family Marijuana Business Operating Near Southland Area Elementary School
SAN ANGELO, TX — Last week a snitch ratted out Benjamin Anglin for selling pot in town. Anglin, 19, had been in the news in early March, accused for spray-painting ugly graffiti, some of it anti-religious, all over a favorite spot downtown for wedding photos called Paint Brush Alley.  Anglin and three other accomplices were nabbed a short time later. Anglin's mug was caught on a video surveillance system and recorded. He was the first one arrested.
On May 3, according to a search warrant exclusively obtained by San Angelo LIVE!, we learned that a confidential informant "who for reasons of personal safety and security shall remain unnamed" told police that Anglin had a marijuana dealership operating in his parents' house across the street from Lamar Elementary in the 3400 block of School House Dr. in San Angelo's posh Southland neighborhood.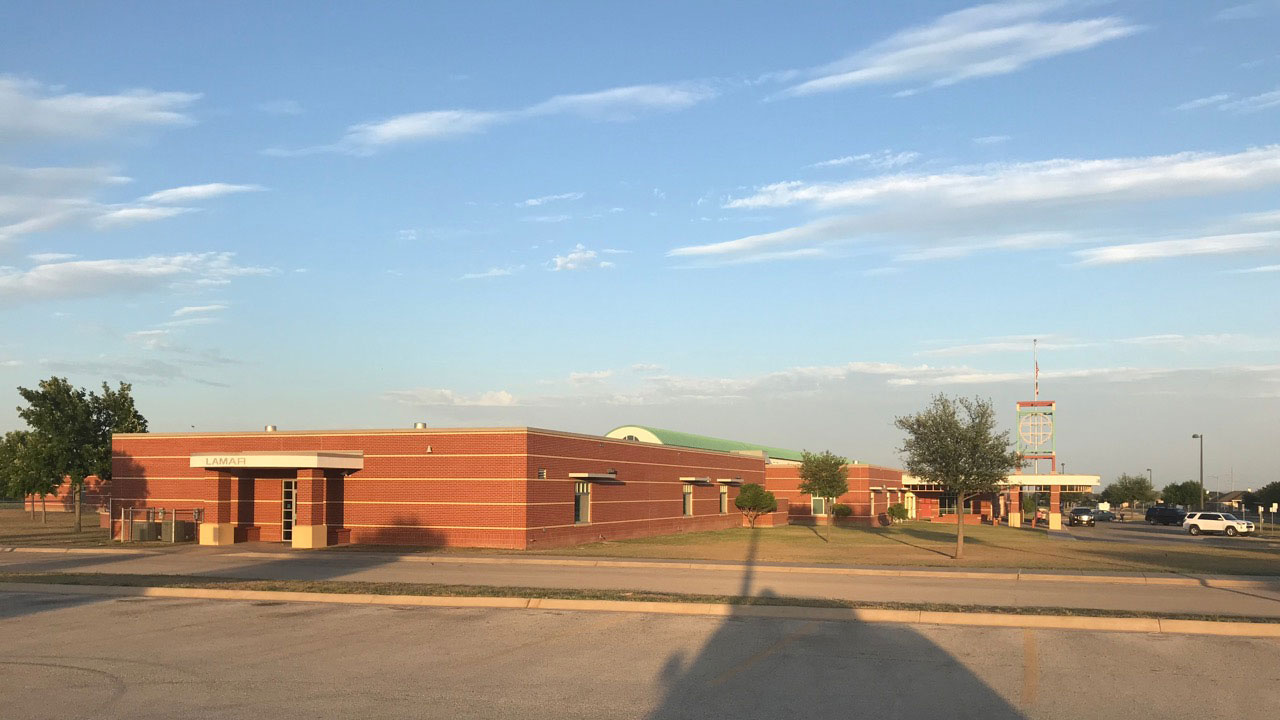 Above: Lamar Elementary School in Southland. (LIVE! Photo/Joe Hyde)
A San Angelo Police Department Street Crimes Division detective was confident the informant was credible, for the informant had provided solid information in the past.
"Street Crimes Division" is an ominous name Police Chief Frank Carter gave this group when he combined the former narcotics division with some other undermanned divisions in the department. They are known for busting down doors and aggressively seeking out drug dealers. Law enforcement views illegal drugs as the source of many of the property crimes—burglaries and robberies— as addicts steal from others in order to pay for drugs on the street that feed their habit.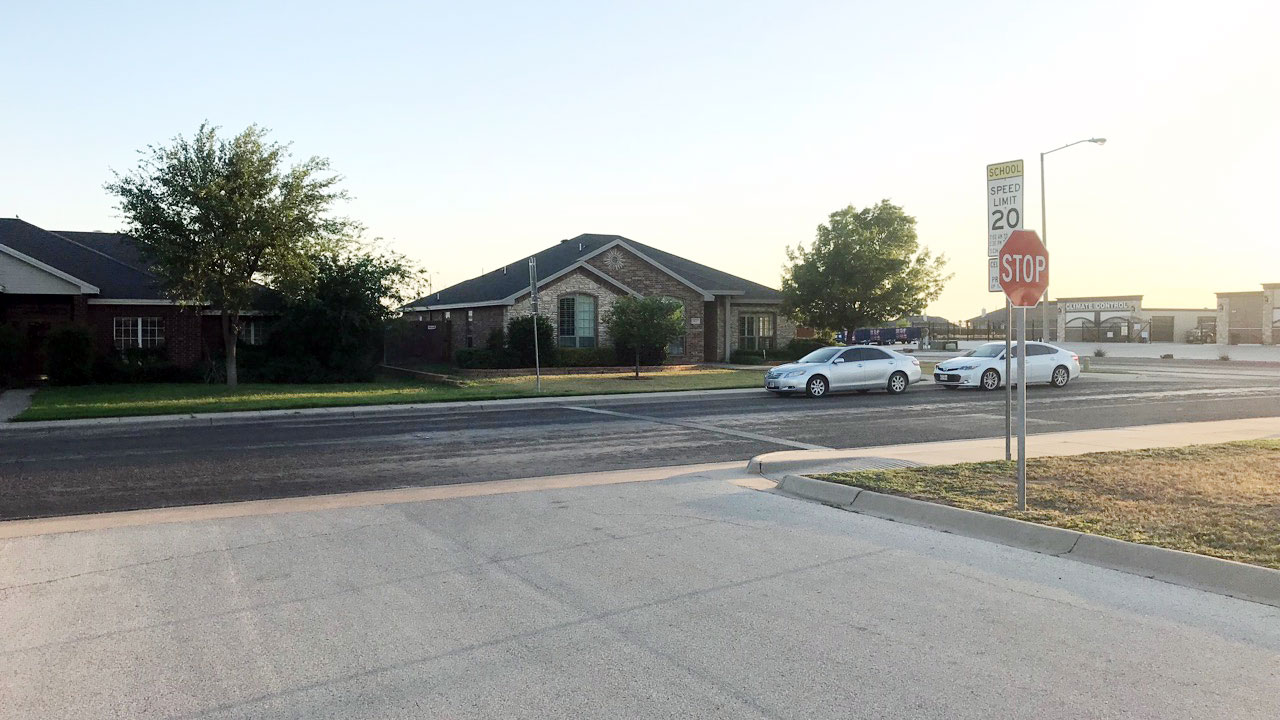 Above: The home in the 3400 block of School House Dr., across the street from Lamar Elementary. (LIVE! Photo/Joe Hyde)
The Street Crimes detective requesting a search warrant of Anglin's home told Justice of the Peace Eddie Howard that he had information that Anglin was distributing marijuana out of his home, and had seen Anglin in in possession of marijuana within hours of the search warrant's execution. Only the son, Benjamin, was recorded on the search warrant as a suspect, not the parents.
With warrant in hand, the Street Crimes Division arrived at Anglin's home at around 5 p.m. on May 3. The team found what they thought was there. A plastic bag full of weed was located underneath a bed on one bedroom. In another bedroom $7,000 in cash, in various denominations, was found in the nightstand. In that same bedroom, police found another $560 in cash inside a gun safe. That cash was situated next to multiple plastic bags full of weed, also in the safe.
Police also found a marijuana grinder, a digital scale, numerous plastic bags and another bag of weed inside the first bedroom hidden in a backpack.
Two more stashes of bags of marijuana were discovered, one inside a U-Haul bag and more inside a black tote bag in another room.
After police weighed the evidence, they announced fetching 54 pounds of marijuana and over $7500 in cash. In addition to 19-year-old ZZYZX Benjamin Anglin, Jr., police arrested Anglin's parents, ZZYZX B. Anglin, Sr., 46, and Shelda Anglin, 42. Each in the trio was charged with possession of marijuana in a quantity greater that 50 pounds but less than 2,000, a Second Degree Felony.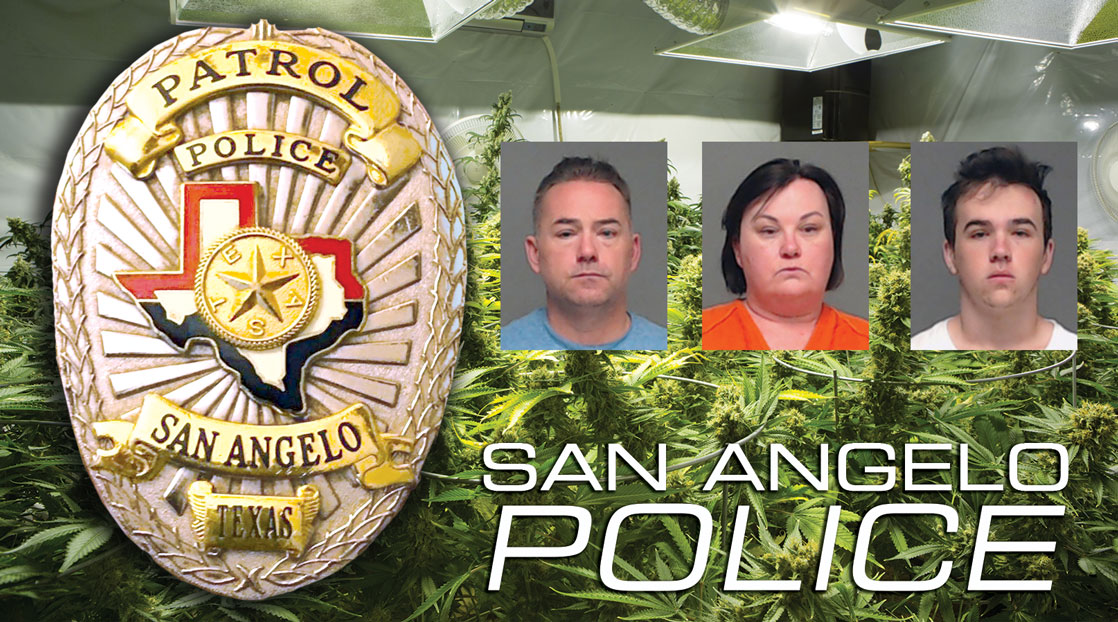 Above: ZZYZX B. Anglin, Sr., 46; Shelda Anglin, 42; and 19-year-old ZZYZX Benjamin Anglin, Jr.
Bond was set at $75,000 for the son and each parent had to post a $50,000 bond. The family is out of jail on bail today.
If found guilty, each faces 2-20 years in prison and up to a $10,000 fine.
Get more stories like this by signing up for our daily newsletter, The LIVE! Daily.