Sheriff Chases Vehicle, Suspects Onto Rodeo Fairgrounds
SAN ANGELO, TX — Tom Green County Sheriff Deputies chased a red Honda Pilot full of at least two suspects into San Angelo. The SUV soon crashed just north of the San Angelo Stock Show and Rodeo into a fence on private property.
According to the police radio, deputies engaged the SUV in a chase near U.S. 87 and FM 2105. The SUV lead them south and then across 50th Street towards the rodeo fairgrounds. The Pilot eventually crashed into a fence near Estate Dr. and Grape Creek Rd.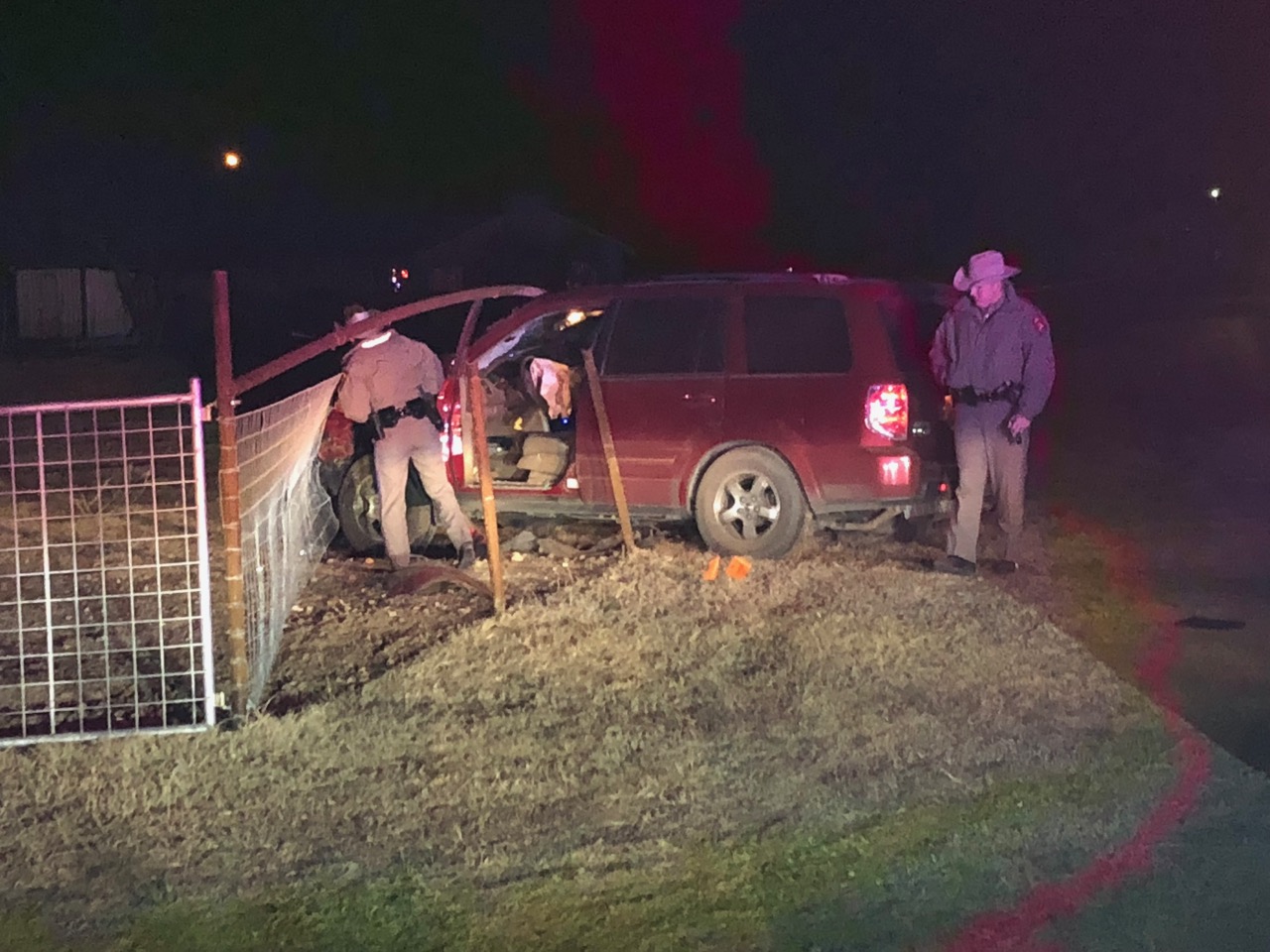 An unconfirmed number of people fled the vehicle on foot. We believe it may have been two. One suspect was caught fairly quickly. The other attempted to mix into the crowd at the rodeo fairgrounds.
San Angelo police and Tom Green County deputies searched for the suspects. Soon, SAPD reported one male in custody. Next, the sheriff's office reported a female in custody.
The male was caught by SAPD on the carnival grounds.
After the two arrests, an ambulance was dispatched to the scene for one of the suspects, but the suspect refused transport to a hospital.
More information about the fairgrounds fugitives will be released Monday, the Sheriff's Office said. In the meantime, we'll keep an eye on the arrest blotters.
Get more stories like this by
signing up for our daily newsletter, The LIVE! Daily
.